Two existing chemotherapy drugs appear to be a powerful pair in targeting errant stem cells that are making breast cancer and enabling its spread and recurrence, scientists report.
A combination of the drugs 5-azacytidine and the HDAC inhibitor butyrate reduces the number of cancer stem cells and improves survival in an animal model of breast cancer, they report in the journal Cancer Research. Alone, neither was effective.
"Most current chemotherapy does not kill the stem cells, which are the cells of origin, only the tumor mass," said Dr. Muthusamy Thangaraju, biochemist in the Department of Biochemistry and Molecular Biology at the Medical College of Georgia and Georgia Cancer Center at Augusta University. "This combination might need to be considered for all breast cancer patients because their common denominator is cancer stem cells."
The work was funded by the National Cancer Institute and the Department of Defense.
Terris selected American Board of Urology trustee
Dr. Martha K. Terris, Witherington Distinguished Chair in Urology and chief of the Section of Urology at MCG, has been selected as a member of the Board of Trustees of the American Board of Urology.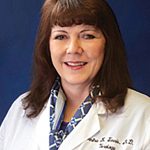 Terris will serve a six-year term on the 12-member board, one of 24 medical specialty boards of the American Board of Medical Specialties that assess qualifications and grant board certification to physician specialists and subspecialists. The American Board of Urology also works to improve and promote the study of urologic care. Terris will represent the Society of Academic Urologists.
As a new trustee, Terris also has been selected as an examiner for the 2017 Certifying Examination, an oral exam that is the final step before urologists are board certified in their specialty.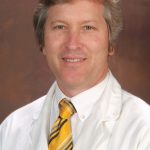 Hess named MCG interim dean, executive vice president
Dr. David Hess has been named interim dean of MCG and executive vice president for medical affairs and integration at Augusta University effective Jan. 17.
Hess replaces Dr. Peter F. Buckley, dean of MCG since 2010, who was named dean of Virginia Commonwealth University School of Medicine in November.
Hess, a stroke specialist and researcher, has served as chair of the MCG Department of Neurology since 2001.
"David has proven himself to be an exceptional leader, scholar and clinician," said President Brooks A. Keel. "His knowledge of academic medicine, coupled with an understanding of the Medical College of Georgia's statewide clinical service mission, makes him uniquely qualified to lead during this time of transition."
Hess is a 1983 graduate of the University of Maryland School of Medicine. He completed a neurology residency and cerebrovascular fellowship at MCG before joining the faculty.
"I am honored, humbled and priv-ileged to work with a group of people I admire and to serve an institution I truly love," Hess said. "We are fortunate to have the public trust to teach and mentor medical students, discover new treatments for diseases and improve the health of our community and state. I look forward to what we can deliver together as a team."
A national search will commence in January to identify a permanent replacement.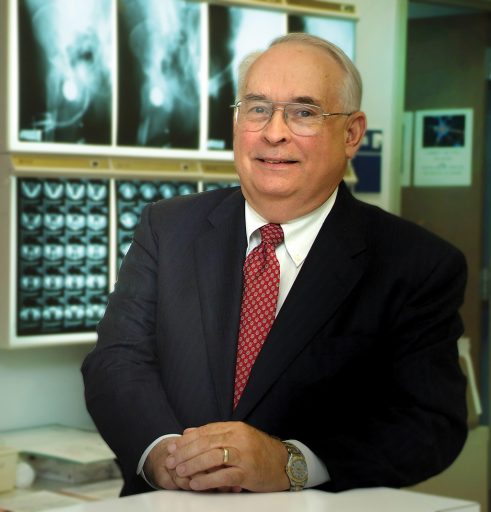 Lewis honored by Sexual Medicine Society of North America
The Sexual Medicine Society of North America has renamed its Lifetime Achievement Award to honor Dr. Ronald W. Lewis, urologist and expert in sexual dysfunction at MCG.
Lewis, a pioneer in the treatment of male sexual dysfunction, also is the first recipient of the newly renamed award, which recognizes great contributions in the field of sexual medicine.
Lewis helped establish the not-for-profit society in 1994 to promote, encourage and support the highest standards of practice, research, education and ethics in the study of the anatomy, physiology, pathophysiology, diagnosis and treatment of human sexual function and dysfunction. He was president of the society in 2010-11 and chairs its Publication Committee. He also received the society's Distinguished Service Award in 2007.
Putting Fat Cells On A Diet
A high-fat diet makes your fat cells larger, inflamed and dysfunctional, putting you at increased risk for diabetes and cardiovascular disease.
Now, scientists want to figure out how to get our bodies instead to make more small, energy-burning fat cells – including heat-producing so-called beige fat – that enable us to use fat as fuel rather than store it as unhealthy, excessive padding.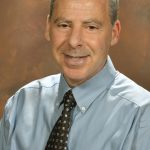 "We are trying to understand how to make the cells function better during obesity," said Dr. Neal L. Weintraub, interim chief of the Division of Cardiology and Kupperman Eminent Scholar in Cardiovascular Medicine at MCG. He is also associate director of the MCG Vascular Biology Center and principal investigator on a new $1.8 million grant from the National Institutes of Health that will enable his research team to learn more about why this unhealthy response occurs and how they might intervene.
Smith Appointed To National Advisory Eye Council
Dr. Sylvia B. Smith, vision scientist and chair of the MCG Department of Cellular Biology and Anatomy, has been appointed to the National Advisory Eye Council.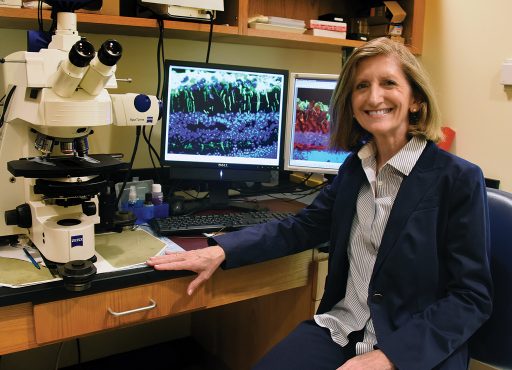 Smith will serve a four-year term as one of 12 voting council members appointed by the secretary of the U.S. Department of Health and Human Services to advise the secretary and director of the National Eye Institute.
The council's major responsibility is to review and make recommendations on grant applications for biomedical research or research training programs made to the institute. The council also assesses vision research efforts across the nation and makes recommendations for how to stimulate research in needed areas. It also evaluates external gifts to support basic or clinical vision research or for land purchase, construction, maintenance or equipping of facilities for the institute.
Sleep Warning
Prescription sleep aids appear to carry a rare risk of suicide, most typically when they cause the unexpected response of stimulating rather than quietening patients, researchers say.
"These medications can have a rare paradoxical effect like alcohol where people start behaving completely out of character," said
Dr. W. Vaughn McCall, chair of the MCG Department of Psychiatry and Health Behavior and Case Distinguished Chair. "Instead of calming, they may hyperstimulate; instead of being relaxed, patients become fearful; so it goes the opposite way. We don't know why, and we can't pick these people out in advance."
He is corresponding author on a review article in The American Journal of Psychiatry that examined published studies as well as reports on file with the FDA going back to the 1970s.
The main new finding of their extensive review is that the first few days taking the medications are when a rare and unintended response is most likely to arise. He encourages his colleagues to tell patients and their families that there is a small chance that they will feel worse – not better – taking the medication, particularly early on. If there are any instances of sleepwalking or suicidal thoughts, patients should immediately stop taking the medication and call their doctor.
The use of sleeping pills as a method to commit suicide is well-known, and McCall recommends as another cautionary measure giving only a small supply of the drug to patients just starting out.
Getting A Grip On Cancer
Scientists have engineered a sort of biological barbell that can get inside cancer cells and do damage to two proteins that work independently and together to enable cancer's survival and spread.
Their therapeutic strategy includes a molecule on either end called an aptamer that targets, in this case, prostate cancer. Sandwiched in between are two smaller molecules, called siRNAs, that, once delivered inside the cell, can destroy the messenger RNA making those proteins.
This novel combination also provides a new template for more effective, less toxic gene therapies for a wide range of cancers, like lung and breast cancer, that are common, complex and often deadly, said the research team at MCG and the Georgia Cancer Center.
"With two missiles, the binding power is increased," said Dr. Hong Yan Liu, immunologist, biochemist and biomedical engineer at MCG's Center for Biotechnology and Genomic Medicine. "It's also a way to get more siRNA to and inside the cell," said the corresponding author of the study in the journal Scientific Reports.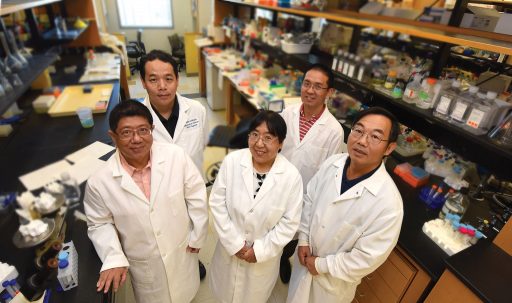 The research was funded by the Department of Defense and the National Cancer Institute.
Patten Named Southwest Campus Associate Dean
Dr. Doug Patten, chief medical officer for the Georgia Hospital Association, has been named campus associate dean for the MCG Southwest Campus effective Jan. 1.
Patten was integral to the development of the clinical campus, MCG's first, which is based in Albany at Phoebe Putney Health System, where he was serving as chief medical officer at the time.
A surgeon by training, Patten has served a variety of roles in health care administration over the last 12 years, including as the head of Phoebe's graduate medical education efforts and as its senior vice president for medical affairs. In March 2014, he stepped in to lead the hospital's Sumter Medical Center before assuming his position at the Georgia Hospital Association later that year. At the GHA, he helped support Georgia hospitals who have demonstrated their commitment to improving quality, reducing harm and lowering the cost of care.