A lot of military spouses find themselves living in the Washington, D.C., area, but not all of them get there by way of Bangladesh.
Following her husband, the assistant Army attaché at the U.S. Embassy in Dhaka, Bangladesh, Aubrey Dowd (BS '12) planned on putting her early childhood education degree to work at the American International School. When that didn't work out, she found another way to use her teaching degree — as a community liaison office coordinator at the embassy.
"I loved it," she says. "I got to help new families transition to post, advise on school issues and help family members with personal or maybe mental health issues they were experiencing because of the culture shock of being in another country. I got to be the one person in the community to help everybody and make sure they had what they needed, and that was very fulfilling to me."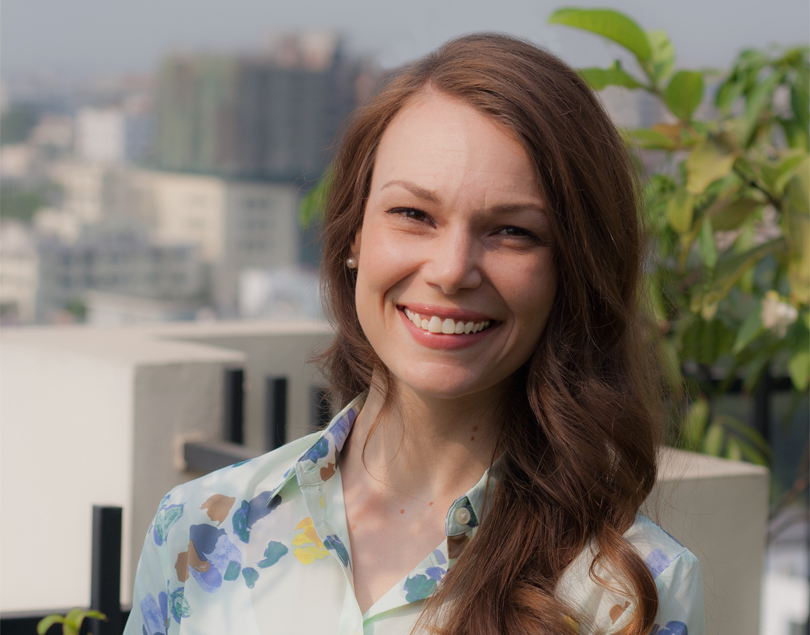 The role became even more challenging after a terrorist attack halfway through the two-year tour killed 22 people at a café near the embassy.
In June 2017, Dowd was presented with the M. Juanita Guess Award for Exemplary Performance by a Community Liaison Office Coordinator, given out at a special reception at the Department of State in Washington, D.C.
"I was fortunate to be able to go to the ceremony and meet all these awesome people who have done awesome things at their posts," she says.
Now living in Alexandria, Virginia, Dowd hopes to pursue a master's degree in social work so she can further help military families handle the demands of transitions and deployments. In the meantime, she's loving Alexandria, especially the Old Town section.
"Old Town Alexandria is just phenomenal," she says. "It's historical and there are all these little shops and boutiques. It's a really nice area to walk, and the Washington area as a whole has so many cultural opportunities. There's always something going on."
Learn more about Dowd's experience in Bangladesh.