As one of fastest growing states with some of the worst health outcomes in the country, Georgia's supply of frontline primary care physicians is reaching a critical shortage. With a recent gift from Peach State Health Plan, and matching funds from the State of Georgia, the state's only public medical school is working to incentivize students to pursue primary care careers in rural and underserved areas.
Laurens County, near middle Georgia, is one of the state's largely rural counties. Also one of the biggest, it spans 818 square miles from end to end.
While the county seat of Dublin is home to two mid-size hospitals and an adequate number of physicians, Laurens County native and Medical College of Georgia student Scotty Hall says there are stretches of the county that go on for miles and miles where there's absolutely nothing.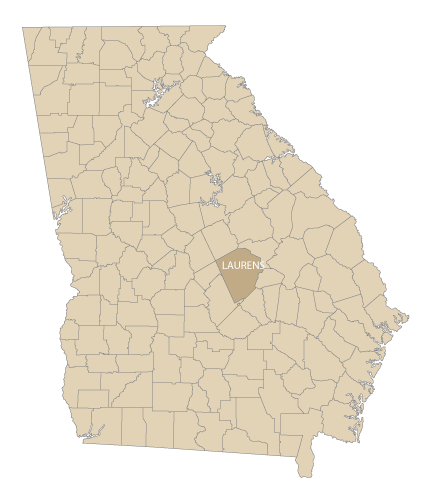 That includes physicians.
Growing up in Dexter, a town with a population of less than 600 people that sits about 12 miles northeast of Dublin, Hall says he clearly remembers at an early age noting the stark differences those miles could make when it came to accessing health care.
"There are no doctors, none, that I know of in Laurens County that exclusively practice outside of Dublin," he says. "That fact made me understand the differences you can see (in access to care), really within a small physical area."
It's a scenario that's often repeated across Georgia.
Despite consistently ranking among the top 10 in terms of population growth, the state consistently ranks among the 10th worst for many of the country's most prevalent medical conditions, averaging some of the highest rates of stroke, heart disease and cancer in the nation in the face of a shortage of primary care physicians and lack of access to basic health care services.
Nine counties in Georgia have no physician; 60 no pediatrician; 76 no OB/GYN; 18 no family medicine physician; 32 no internists; and 74 no general surgeon.
With help from a recent $5.2 million gift from Peach State Health Plan, and recently announced matching funds from the State of Georgia, Hall and some of his classmates will soon get the chance to help change those numbers.
He and seven other second-year students are the first cohort of MCG students to commit to the medical school's new 3+ Primary Care Pathway. Part of one of the most comprehensive redesigns of MCG's curriculum, shortening the core MD curriculum from four years to three for all students, the 3+ Primary Care Pathway would see a percentage of each medical school class commit to primary care practice, then graduate in three years and immediately enter a residency in Georgia — either in emergency medicine, family medicine, general surgery, internal medicine, OB/GYN, pediatrics or psychiatry.
In exchange for service to a rural or underserved area of the state, those students will receive a scholarship — provided in part by the funds from the Peach State Health Plan gift and the matching state funds.
"In October 2020, Peach State Health Plan launched the Office of Rural Health and Strategic Initiatives to develop programs and partnerships with organizations like the Medical College of Georgia at Augusta University," says Wade Rakes, CEO of Peach State Health Plan. "By partnering with the state's only public medical school, we are doing our part to ensure that all Georgians have access to highly trained physicians and quality health care."
"As the state's only public medical school, it is our duty to ensure we help produce the physicians we need to keep Georgia healthy," adds Dr. David Hess, MCG dean. "The physician shortage, especially in rural and underserved areas, is a huge problem that will only worsen over time. Primary care physicians help improve a community's overall health by managing chronic conditions on an outpatient basis. They also bring more jobs, attract new businesses and strengthen the economy. By placing more of them in underserved areas, we'll help ensure a healthy future for every corner of the state."
Ensuring that healthy future and improving access to care for people who live in places like his tiny hometown has always been part of the plan for Hall, who says he hopes to pursue a career in general surgery.
"Going back home to practice or to a similar area — with a similar need for physicians — has always been my goal. That's what I grew up knowing and I feel like there's an acute need that sometimes gets overlooked," he says. "MCG does an excellent job prioritizing the needs of the people across the state and especially people in rural areas of the state, but outside of here, many people just don't realize how big the need is. Outside of Atlanta, it's easy to find rural and underserved areas."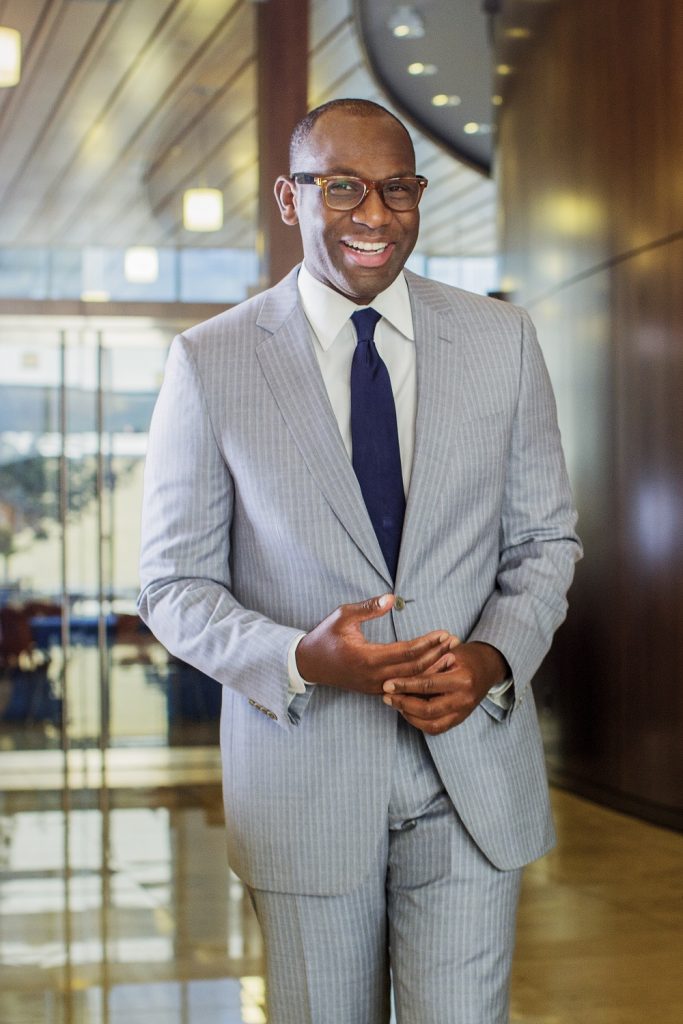 "In October 2020, Peach State Health Plan launched the Office of Rural Health and Strategic Initiatives to develop programs and partnerships with organizations like the Medical College of Georgia at Augusta University. By partnering with the state's only public medical school, we are doing our part to ensure that all Georgians have access to highly trained physicians and quality health care." – Wade Rakes, CEO, Peach State Plan