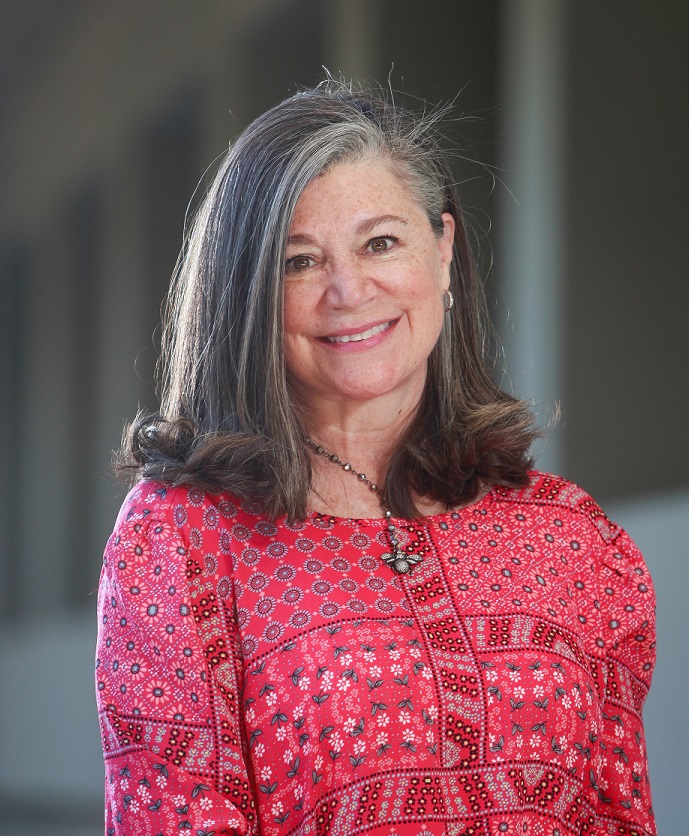 When Dr. David Parks graduated from the Medical College of Georgia in 1984 and went on to become an otolaryngology resident at his alma mater, he had no idea his enthusiasm for his beloved medical school would result in a $1 million endowed chair 35 years later.
It was the mid-1980s when BioLab founder and known philanthropist Leon Bloom approached his friend and attorney Sydney Parks about making a meaningful gift to a medical school through his estate plans. Knowing of his son David's fondness for MCG, Parks convinced Bloom to tour the campus and meet then-president Dr. Jesse Steinfeld to discuss the possibility of a major gift. One stop on that tour was the neonatal intensive care unit, where then-Chief of Neonatology Dr. William Kanto showed them around.
"My dad, Mr. Bloom and I went to dinner in Augusta that night and it was clear that the NICU in particular had just made such an impression on Mr. Bloom," remembers Dr. Parks, now an Atlanta head and neck surgeon. "He (Mr. Bloom) grew up during the Great Depression with nothing and here he is giving $1 million."
Bloom founded his successful business, BioLab, in his home basement in Decatur, Georgia, in 1955, where he created an algaecide useful to the rapidly growing pool industry as well as other innovations, earning the moniker "godfather of modern pool care."
After the influential visit to MCG, and with his attorney's assistance, Bloom decided to leave his legacy through a designation in his trust to create the Leon and Dorothy Bloom Chair in Medical Research at the Medical College of Georgia, which now honors the late Mr. and Mrs. Bloom. MCG received the estate gift of $1 million in late 2020.
Named chairs and professorships like the one named for the Blooms allow MCG to recruit top-tier faculty members, continue to provide excellent educational opportunities to medical students, and conduct cutting-edge research. The establishment of the Leon and Dorothy Bloom Chair in Medical Research will allow this focus on research to continue in perpetuity.
With the simple act of sharing his passion for MCG with his father, Dr. Parks created a ripple effect that will impact not only future MCG students but will serve the health and wellness of the citizens of our state and beyond for generations.
When MCG alumni and supporters show enthusiasm for MCG to others, such as advisors who help guide clients in estate planning, or close friends or colleagues, they are also inspiring others to reflect on how their legacy and their values align.
In its most personal meaning, a legacy is how one lives on after passing – how to ensure that one's values carry forward and have lasting meaning.
Whether inspiring others, thinking about how you want others to remember you, or how you want to honor others, there are many ways to leave a legacy in support of MCG. Gifts through wills and trusts are most common, but gifts designated from IRAs or retirement funds may be the most advantageous for your loved ones and are also the easiest to put into place. Gifts of assets, such as appreciated stock, real estate and artwork may also be good options for you to consider. We are here to help you explore options to make a meaningful difference for the institution that you love and we are here to help you consider different strategies to talk through with your advisors.
We are grateful to be part of continuing the legacies of Mr. and Mrs. Bloom.
Important Extended Provision of the original CARES Act (Coronavirus Aid, Relief, and Economic Security)
Donors who itemize their deductions can now give more cash to charity before reaching their adjusted gross income (AGI) limitation. Formerly set at 60%, the limitation for cash contributions to certain public charities has now been raised to 100% of an individual's AGI for both 2020 and 2021. Any giving beyond this 100% limitation may be carried over and used in the next five years.
For more information on creating a legacy, contact Mary at 706-721-5027 or Mmccormack1@augusta.edu.