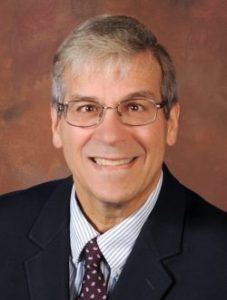 Dr. Michael Milano, who completed his dental degree at the University of Connecticut and his pediatric residency at Eastman Dental Center in Rochester, New York, joined the DCG faculty in 2019 as an associate professor and program director in the advanced education program in the Department of Pediatric Dentistry. He previously served in private practice and on the faculties of the University of Texas Health Science Center in Houston and the University of North Carolina Adams School of Dentistry.
What sparked your interest in working with children and special-needs populations?

My original goal was to be a teacher, but I wanted to make an impact that I could see right in front of me. I've always loved math and science, as well as working with my hands, so dentistry seemed like a good fit.

What issues are unique to the populations you serve?

The biggest challenge is understanding each patient's developmental age and managing expectations accordingly. I like to begin treating patients from a very young age — beginning with the eruption of their first tooth, ideally — so they're familiar with the dental environment. Regardless of their age, I try to understand their perspective and customize my approach based on that. We don't have rules, we have guidelines, and they have to be flexible. The minute you stop seeing each patient as an individual worthy of your respect, you need to change careers.

How did you become particularly interested in serving those with special needs?

That's really my heart and soul. I volunteer for Special Olympics, and I feel it's important to see beyond a person's chronological age and physical appearance. I focus on what's best for each patient. When I worked at the University of North Carolina, I had a patient on the autism spectrum who initially didn't want to be touched. But we grew very close through the years, and when I accepted the DCG position, his father asked if he could come say goodbye. We posed for a photo and he asked if we could put our arms around each other. I'll never forget that.