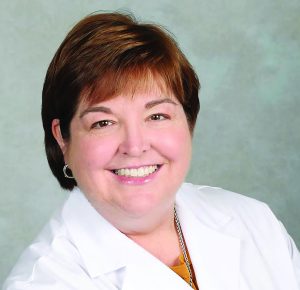 Quick, can you name the most memorable thing you learned in dental school?
Does it involve biochemistry or anatomy? Perhaps a complex technique honed in clinic? Maybe a particularly difficult patient scenario that required additional study and practice?
Any or all of these answers are completely understandable. Our students often use the "firehose" analogy to describe the volume of information they need to master, so I sympathize with those whose recollections revolve around things like simulation and clinical challenges.
But I was incredibly struck by Dr. Kate Robinson's answer to this question. The most memorable thing she learned in dental school, she replies without a moment's hesitation, is integrity.
"What I still remember 32 years later are the life lessons about being an outstanding dentist and professional," she says in the article on page 14, highlighting her vast career achievements.
No answer could fill me with more pride. The DCG is known for our supportive, family-like environment, and a vital aspect of family life is imparting values. Our incredible faculty and staff are mindful every day that we are cultivating not just dentists, but people who serve and lead their communities by their actions and examples.
All of our graduates begin their dental careers with the most cutting-edge dental expertise they could possibly acquire. How wonderful to hear Kate's reminder that they also carry vital life lessons into the world, lessons reinforced day in and day out as they earned their degrees. Honesty. Compassion. Accountability. Integrity. These are the lessons we are most proud to impart.
We hope you are as inspired by Kate's story as we are, and we are thrilled to honor her as our 2022 Distinguished Alumna.
You'll find many more stories of inspiration in the following pages as well. Let's hear yours soon, shall we? We relish sharing our success stories. Call me any time or our communications coordinator, Stacey Hudson, at 706-721-2832. We love hearing from you!
Dr. Carol Lefebvre, Dean of the Dental College of Georgia.