Alumnus Exemplifies Attitude of Gratitude
One of the first things you'll notice as you pull into the parking lot of Dr. Emmanuel Ngoh's beautiful endodontics practice is that his name is nowhere to be
found on the signage.

"I want my legacy to outlive me," says Ngoh (pronounced 'go') of his practice, the Augusta Endodontic Center. "That's why I didn't want my name on it. This isn't about me. This is about what we have to offer our patients."

Ngoh, a native of the Republic of Cameroon who completed dental hygiene, dental and endodontics training at the DCG, feels compelled to help others in part because he received so much help himself.

"My dental education has been an instrument of God's grace. I was a kid from Cameroon who was given this amazing opportunity," he says.

Ngoh, one of 10 children (only five of whom survived childhood), had to drop out of the local university when his father, a peasant farmer, died. He convinced his sister to mortgage the family home so he could have a fresh start in America. "I had heard stories of a promised land," he says. "That's what they call the United States in Cameroon."

He arrived in Atlanta at age 23 with $300 in his pocket, finding work as a dishwasher. He saved enough to enroll in junior college, working nights and weekends as he earned his credits. A chemistry teacher saw his potential and suggested he enroll in dental hygiene school, a stepping stone to his ultimate dream of a career as a dentist.

In 1988, he began dental hygiene school at the Medical College of Georgia (now Augusta University), commuting from Atlanta so he could continue his job at the restaurant, where he was now running the kitchen.

The schedule was brutal, particularly considering the extra challenge of a longtime struggle: Ngoh was a stutterer, a source of constant teasing as a child, and his thick African accent was an added impediment to his communication skills. He worked with a speech pathologist until he could no longer afford her already-reduced fee, then tapped into his seemingly bottomless supply of resilience and determination to tackle the challenges on his own. ("I had a sweet reunion recently with my speech pathologist after more than two decades as a patient," he relays.)

He married in 1993, the year before he earned his dental degree, but immigration bureaucracy kept him separated from his bride for four years. Ngoh threw all of his energy into his work, practicing general dentistry as soon as he graduated. He quickly gravitated toward endodontics. "I felt drawn to an area I could really sink my teeth in," says Ngoh. "Endodontics is like putting pieces together and solving a puzzle. It's both a science and an art. The more I did it, the more I enjoyed it."

He knew endodontics residencies were highly competitive, so he used his spare time conducting research and volunteer work in the DCG, hoping to improve his chances.
His strategy paid off. He became the first African-American ever accepted into the DCG endodontics residency program.

The endodontics practice he has overseen in the 20 years since completing the residency program is characterized by a quote by author Jim Collins that he said changed both his life and the trajectory of his career: "Why on earth would you settle for creating something mediocre that does little more than make money, when you can create something outstanding that makes a lasting contribution to the world?"

It's a goal that Ngoh believes can be applied especially in the dental field. "Dentists have a unique platform to change society," says Ngoh. "Sir William Osler, the father of modern medicine, said, 'The good physician treats the disease, the great physician treats the patient who has the disease.' Here at Augusta Endodontic Center, we treat the patient, not just the tooth."

Ngoh, whose dedication and expertise earned him the DCG's 2020 Distinguished Alumnus Award, says, "There's a story behind every case we treat, and we take the time to learn each patient's story. We get to know them and earn their trust. We are here for the patient and make sure they know that."

Technological advances have added immeasurably to his ability to optimize their treatment. For instance, Ngoh utilizes 3D navigation technology, called X-Nav, a dynamic navigation system that works in tandem with dental cone beam CT system, enabling interactive turn-by-turn guidance to negotiate calcified canals. It was developed for precision implant placement and has now been adapted for non-surgical root canal treatment.

The technology often precludes the need for invasive surgery or tooth loss for people who only a short while ago may have had no other options. "Patients have this procedure and can immediately go back to work and resume their lives," Ngoh says. "Root canals have a very negative connotation, but they have changed dramatically and are now greatly advanced. We are rewriting the script through expertise and technology."

Says Ngoh, "The technology enables us to save teeth that otherwise would be impossible to treat. It's also minimally invasive and preserves a lot of the tooth structure because the GPS guides you right into the canal."

Almost as fulfilling as high-tech solutions is sending a patient on his way without ever doing a thing. "Our diagnostic tools keep getting better and better, so we occasionally have patients referred to us who don't need root canals," says Ngoh. "I recently diagnosed a patient with TMD (temporomandibular disorder), which was causing his pain and mimicking pulpitis. Once it was clear what we were dealing with, I was able to arrange for treatment of his TMD problem and avoid any unnecessary procedures."

The office's services extend far beyond the walls of the practice. "We are committed to making a difference and are always looking for ways to serve the community," Ngoh says, noting the staff's participation in initiatives such as food drives and fundraisers.
"None of us would be where they are today without the help of others, and because of that, we are intent on our service outlasting our physical presence."

For instance, the staff participates in frequent mission trips, volunteering their services in Third World countries and donating supplies and training to local dentists.

Says Kevin Enochs, one of his assistants, of last year's trip to Nicaragua, "I was so amazed by the amount of need. We worked as hard as we could to help as many people as possible."

Notes Ngoh, "They have an attitude of gratitude. People are standing in long lines for hours begging you to help relieve their pain. It's inconceivable that some of these adults are seeing dentist for the first time in life. For many of them, the toothbrush we gave them was the first one they ever owned. The trips are so fulfilling, returning home is like coming back from a mountaintop experience. I get to experience God in ways that are uncommon back home, and I actually get more out of it than I give."

Ngoh has also been a tireless advocate for his alma mater, donating thousands of dollars for dental hygiene and dental student scholarships and being an active member of the DCG Alumni Association. "Without a shadow of a doubt, the school offers a first-class education, and I am always eager to express my gratitude," he says. "I remember completing a rotation overseas during my education and being told how advanced I was compared to students from other schools. The dental school is way ahead of the curve."

He heartily recommends dentistry to those considering their career options, including his own three sons. "I want to inspire others," Ngoh says. "If I could do it, others can as well."
Let's Get Started!
It's almost impossible to read Dr. Emmanuel Ngoh's story (page 26) without feeling incredibly inspired.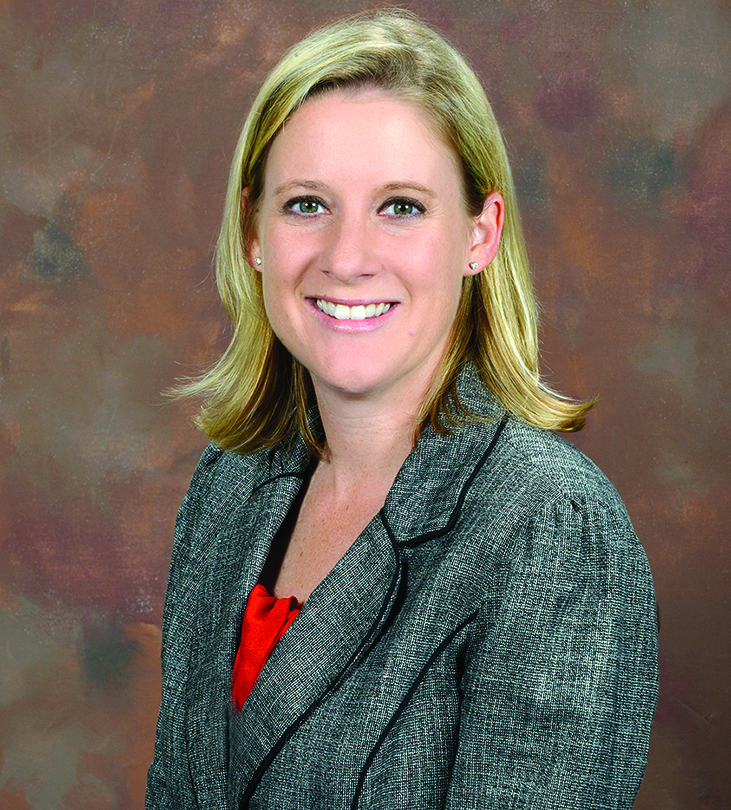 As the article notes, Dr. Ngoh was one of 10 children born to a peasant farmer and his wife in Cameroon, on the west coast of Africa. Five of the children died in childhood, and the other five shared two beds. Whatever money their parents could muster, they spent on education.

Yet it wasn't enough. Dr. Ngoh was forced to drop out of school when his father died. If not for his remarkable drive and tenacity, his family's poverty would likely have continued for another generation.

The article maps Dr. Ngoh's journey from extreme privation to stunning success. Having earned both dental hygiene and dental degrees from Augusta University, as well as completing an endodontics residency, he is immeasurably grateful for the opportunities that paved his path to success. And now, his highest priority is helping others in need.

Dr. Ngoh has been a great friend to the DCG in multiple ways, as have so many of you, and I hope others will be inspired to follow your lead.

Consider just a few of the ways Dr. Ngoh has created a legacy that will endure for generations to come:

• He has led several dental mission trips to Honduras, Nicaragua, Ecuador, Haiti and Cameroon.

• He has overseen an annual community food drive for the Golden Harvest Food Bank.

• He has raised over $200,000 for Christ Community Health Dental Clinic through an
annual charity golf event.

• He has donated tens of thousands of dollars to advance the mission of The Dental College of Georgia.

Much of this altruism has been facilitated and/or enhanced by his longtime engagement with the DCG Alumni Association. The Alumni Association enables our graduates to forge connections and networks that otherwise might not be possible.
Our Office of Philanthropy and Alumni Engagement is continually cultivating opportunities for our alumni to create larger and more lasting footprints than they might ever have thought possible.

Will you consider following Dr. Ngoh's lead by tapping into your alma mater's exhaustive resources to optimize your own legacy? Your involvement with the DCG Alumni Association is a great way to support your alma mater while discovering how you can help others.

I would love to discuss these opportunities with you. Please give me a call, and we'll get started.