Earlier this year, I was proud to announce Augusta University's new strategic plan, Creating a Legacy Like No Other. As alumni of the Medical College of Georgia, I don't have to tell you that we already have a tremendous legacy and history to build on – yet there is still great opportunity awaiting us. Creating a Legacy will help us reach our vision to be a top-tier university that is a destination of choice for education, health care, discovery, creativity and innovation.
Since 1828, MCG has dedicated itself to the principles of medicine and health for the benefit of Georgians. As Georgia's only public medical college, the entire state of Georgia is our campus, and because of that we have an even greater sense of responsibility to the citizens of this state. We have seen tremendous growth in recent years, not only in enrollment, but also with new programs and buildings, more opportunities to positively impact our community, and a record amount of research awards granted to faculty and students alike.
Like much of the nation, Georgia is facing a growing physician crisis. According to the Association of American Medical Colleges, the projected shortage of between 46,900 and 121,900 physicians by 2032 includes both primary care (between 21,100 and 55,200) and specialty care (between 24,800 and 65,800) — a problem that will only worsen as the country's population ages and more physicians reach retirement age.
Georgia is one of the fastest growing and most populous states, but we rank 39th in physicians per capita. Of the state's 159 counties, eight have no physician; 11 have no family medicine physician; 37 no internist; 63 no pediatrician; 75 no obstetrician/gynecologist; 78 no general surgeon; 54 no emergency medicine physician; and 84 no psychiatrist.
To battle this shortage, we created the 3+ Primary Care Pathway Program with the goal of incentivizing our future physicians to remain in the state's rural areas. In exchange for a service commitment to an underserved area of the state, these students, some of whom will graduate in three years and enter directly into a Georgia primary care residency program, will receive a scholarship to cover their tuition.
Throughout the course of the 2021-22 academic year, the program has received close to $20 million from a variety of entities, including $8.7 million from the MCG Foundation to match a new state appropriation for a total of $17.4 million, and $2.1 million in federal funding as part of this year's FY22 Omnibus Appropriations bill.
Last year, the legislature and Gov. Brian Kemp also provided $5.2 million for the program, matching a generous gift from Peach State Health Plan.
With these investments, we are able to do the exact thing you would expect the state's public medical school to do: to provide physicians for rural and underserved areas in Georgia. I am incredibly excited about the leadership and the vision of our colleagues in the medical college and the continued support of our state leaders. These critical funds will help provide scholarships for the medical students who commit to practice frontline medicine in areas where the need for physicians is the greatest.
The continued increase in formula funding will also allow much-needed and strategic growth of the medical school overall, including growing important research programs and expanding recruitment of the best and brightest faculty and students, which will ultimately mean more physicians and physician/scientists for our state and nation. This investment shows our students, faculty, staff and patients they are truly valued, allowing Augusta University to continue serving our community and state through world-class education and medical care and providing our workforce with a supportive environment that allows us to further our mission.
We are incredibly proud of what the Medical College of Georgia has accomplished, but we must set our sights even higher. The future is extremely bright at MCG, and I can't wait to see what is in store for the next decade — because there is great opportunity awaiting us. I am thrilled to be leading our great university into the future. With the support of those who love MCG, anything is possible.
Sincerely,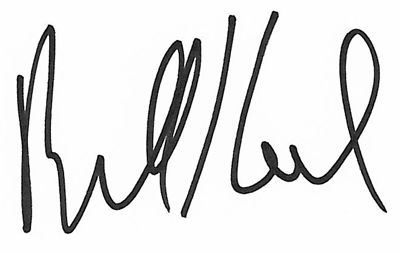 Brooks Keel, PhD
President, Augusta University