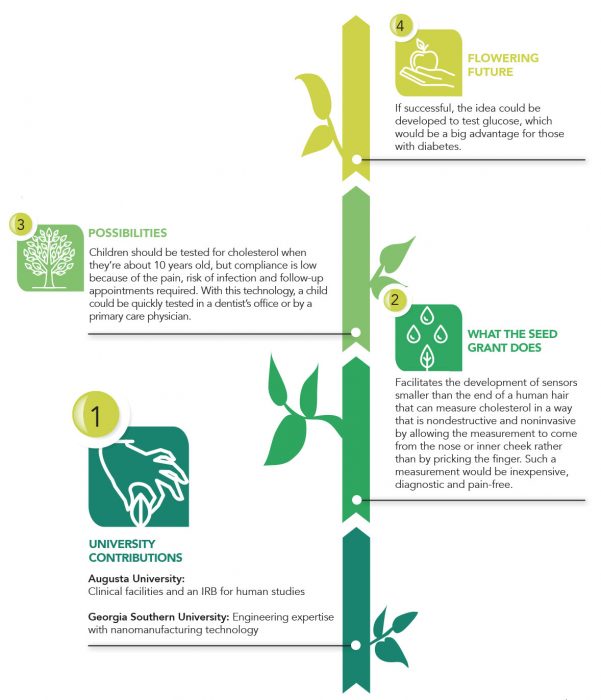 THE IDEA BEHIND the Cooperative Engineering and Health Sciences Faculty Seed Grants, a partnership between Augusta University and Georgia Southern University, is to marry the expertise of both universities in order to produce something uniquely beneficial to the advancement of better health.
Augusta's robust research infrastructure is a draw for scientists interested in collaborative research partnerships. "This is one of the reasons I came to Augusta University – to be in the center of the clinical setting and have the engineering support from Georgia Southern," said Dr. James Burgess, co-principal investigator and chair of the Department of Medical, Laboratory, Imaging and Radiologic Sciences.
One of the proposals recommended for joint funding investigates using nanosensors to measure cholesterol. If successful, the idea could be developed to test glucose, which would be a big advantage for those with diabetes.