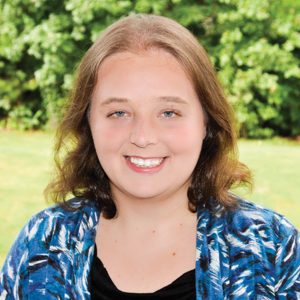 Imagine having never left your hometown for more than two weeks.
Difficult to picture, isn't it? Now, on top of that, imagine having to pack everything you own into two suitcases to go somewhere you never could have imagined.
It seems outlandish, but for Michelle Bureau it's now a reality.
Six months ago, she hopped on a plane to become an assistant language teacher in Yosano, Japan, and the journey so far has been an incredible one.
"I was never the risk taker in my family," Bureau explained. "I was the quiet one who couldn't go more than a few days away from home."
For someone so reserved, the choice to move to Japan seems not only bold, but a little surprising. Bureau said she still hasn't taken it all in.
"I still … wake up and remind myself that I'm about 7,000 miles from my nearest family member," she said.
A small mountain town in Japan's Kyoto prefecture, Yosano doesn't get many foreign visitors. Even so, the people are more than welcoming.
"[These are] some of the most amazing people I've met," Bureau said.
The opportunity, while sometimes challenging, wouldn't have been possible without a little help from the university. Bureau said she's thankful to the Study Abroad Office for making a difference in her life and challenging her to do something more.
"This job is a direct result of the Augusta University Study Abroad Program," she said. "I wouldn't be here without them."
Shy, optimistic and a little bit fearless, Michelle Bureau (BA '15), a College of Education alumna, is putting her degree to work – on the other side of the planet.