Rep. Drew Ferguson brings his small-town values to Capitol Hill
Dr. Drew Ferguson is no stranger to working at a breakneck pace, but it's hard to imagine a heavier – or headier – schedule than the one he's endured the past few months.
Ferguson, a 1992 graduate of The Dental College of Georgia, began his tenure in January as a congressman representing Georgia's third district in the House of Representatives.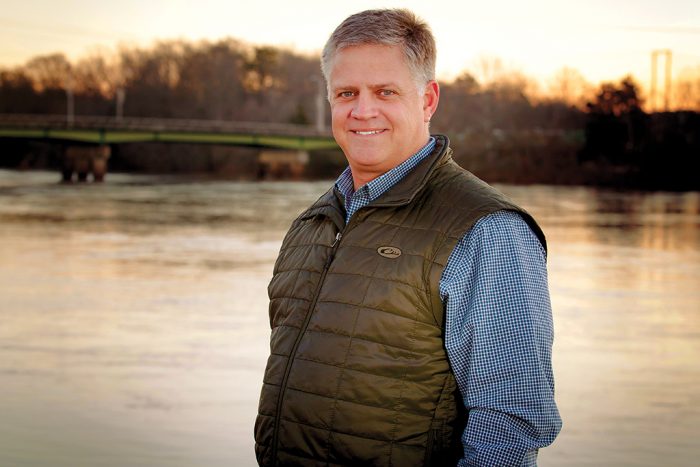 DEEP ROOTS 
He'd certainly gotten his feet wet in politics, having served as mayor of his hometown, West Point, Georgia, for eight years. But was that adequate preparation for one of the most high-profile and action-packed congressional sessions in U.S. history?
"There's no way to be fully prepared for Washington," Ferguson says with a laugh about life inside the Beltway. "But I was more than ready to come represent my district and do everything possible to make sure the American dream is alive and well for every citizen."
And although he works inside the Beltway, he stresses that his heart lies in his district.
"I was born and raised in West Point, Georgia," says Ferguson, a fourth-generation resident. "I don't consider myself a Washington insider. I'm here to do a job and represent my district, but West Point is home. My heart remains in Georgia with my family and neighbors. Nothing can change my roots."
Government is always a rough-and-tumble affair, but Ferguson acknowledges that his foray into federal politics comes at a particularly divisive and tumultuous time in the life of the country. At press time, for instance, the Washington Mall was filled almost daily with citizens protesting various aspects of the Trump administration. But Ferguson takes the hubbub in stride. "It's the American way to voice your opinion," he says. "Those are the kinds of freedoms I'm here to protect."
TOPPLING BARRIERS
His positions, which closely align with those of the Republican Party he represents, include reforms in taxation, welfare and – particularly close to his heart – health care. "I know from my years practicing dentistry that the most vital relationship in health care is the relationship between the practitioner and the patient," he says. "I want to do everything possible to remove barriers that block the practitioner's ability to serve his or her patients' best interests."
He is also making his mark in areas including economic development and the infrastructure. Soon after coming to Washington, Ferguson was appointed vice chairman of the Subcommittee on Economic Development, Public Buildings and Emergency Management as part of his work on the Transportation and Infrastructure Committee. He also serves on the Subcommittee on Water Resources and the Environment and the Subcommittee on Highways and Transit.
And nothing is a higher priority, he insists, than ensuring Americans' well-being as they pursue their dreams. "The most important job of the federal government," he insists, "is to keep its citizens safe."
His hometown, he says, provided the best possible training ground for his current opportunities.
BACK ON ITS FEET 
When Ferguson was growing up, West Point housed a textile mill that provided middle-class incomes, solid benefits and job security for thousands of residents. Their incomes infused vitality, dynamism and diversity into the community; downtown alone was dotted with dozens of small businesses. Ferguson recalls an idyllic childhood filled with close, supportive relationships – including a connection with his dentist, Dr. Evan Martin, who took on a mentoring role. It was Martin who encouraged Ferguson to pursue a dental career. Ferguson followed his advice, enrolling in the DCG after completing three years of undergraduate education at the University of Georgia and qualifying for early admission.
Once he earned his dental degree, there was no question about Ferguson's next step: He hung his shingle in West Point.
"I very much wanted to serve my community," he says.
But as his career flourished, the town floundered. "The community was suffering tremendously. The textile mill that had supported it for generations had closed down," says Ferguson, noting that droves of jobs and small businesses disappeared. "I felt very passionately about helping my community get back on its feet."
He threw his hat into local politics and, in 2008, was elected mayor of West Point. Shortly before his election, Kia Motors had signed on to open a plant in the community, an economic shot in the arm that added thousands of jobs to the area. Ferguson capitalized on the boon by courting still more corporate prospects. The heightened economic activity attracted noncorporate newcomers as well. For instance, in 2012, West Point became the home of Point University, a private, Christian liberal-arts university that has added long-dormant youthful energy to the community. The college has approximately 1,500 students in addition to dozens of staff and faculty.
"Educational facilities like this provide many new opportunities for citizens of West Point and surrounding areas," says Ferguson, who is clearly delighted to click off many new signs of life in the area, including several downtown restaurants.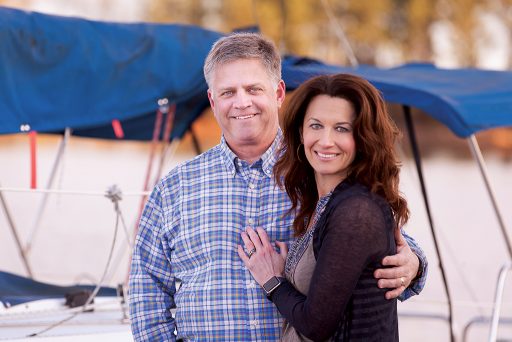 A LARGER STAGE
Ferguson was more than happy to continue his service to the city as long as its residents registered their approval at the ballot box. But in 2015, as he was in the midst of running for reelection, a new opportunity presented itself. A U.S. Congressional seat opened with the announced retirement of Rep. Lynn Westmoreland. Ferguson ran for the seat and narrowly edged out Mike Crane in a hotly contested Republican primary. After besting his Democratic opponent, Angela Pendley, Ferguson was headed to Washington.
Despite his arm's-length embrace of his new digs – wife Buffy and their four children remain in West Point, where Ferguson generally spends his weekends – he considers himself "privileged" to help affect progress on a national level. He maintains close ties to dentistry – Ferguson, who delivered DCG's 2016 Hooding Ceremony Address, is an honorable fellow of the Georgia Dental Association, a fellow of the American College of Dentists and an enthusiastic DCG supporter, as well as adjunct faculty member – and he considers his highest calling to bring his small-town values to a larger stage.
In fact, his biggest surprise upon entering the Beltway was his observation that so many of his colleagues share that calling. "I was really gratified to learn how many good people there are on Capitol Hill," he says. "There are a lot of exciting things going on in Washington, and I'm thrilled to be a part of it."