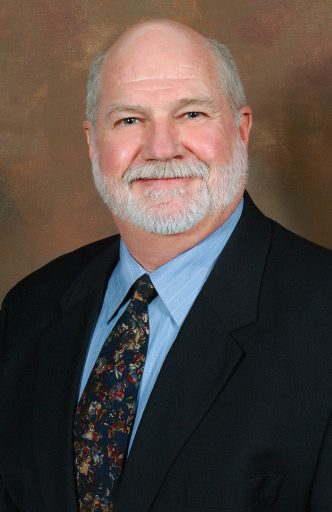 I wish everyone could have heard the moving stories shared by two Augusta University alums at our annual Scholarship Brunch during Alumni Weekend in April.
The lives of two young women, one who was working three jobs and living out of her car, were forever changed by the generosity of others. The compassion of those who shared of themselves provided the encouragement and financial means that allowed these dedicated students to pursue their educations and succeed in their lives.
And after reading Michael Hall's story on page 22, I'm certain none of these students will ever forget the help that got them through. When their time comes, I'm also certain they will do everything they can to improve the lives of others.
This year, the school awarded almost $450,000 in private financial aid. That's a lot of money. But the amount is small in comparison to the over $13 million our 334 students paid in tuition. And our tuition ranks in the middle of all U.S. dental schools.
Some of our peer institutions in the Southeast award over $2 million in scholarships, and we need to compete.
To continue attracting and enrolling the best dental students and maintain our status as a premier dental school, we must increase the number and amount of scholarships awarded.
If someone helped you achieve your dream of attending dental school, won't you think about giving back to those students who follow in your footsteps?
Five years ago, we opened the finest dental building in the nation to provide what we believe is the finest education in the nation.
Now it's time to focus on the people who fill that building.
Thank you for your support.
–
Dale Crail, DCG Director of Development
dcrail@augusta.edu
706-721-8614
Chiche Pledges Leadership Gift
Dr. Gerard Chiche, director of The Dental College of Georgia's Ronald Goldstein Center for Implant and Esthetic Dentistry, has pledged a $100,000 gift over the next five years to advance the mission of the center.
"Dr. Chiche has been not only tremendously generous, but extremely humble and modest," said Dale Crail, DCG director of development. "He initially wanted no announcement of this gift, but agreed when we suggested that it might serve as an inspiration to others. This is the very definition of a leadership gift: one of our own stepping up to immeasurably advance the mission of Georgia's sole dental college."
Said Chiche, "I have been in dental education for almost 35 years and have learned to appreciate environments where you are judged more on your results than your intentions. That's exactly what I found when I arrived in Augusta in 2009."
Citing the DCG's emphasis on academic professionalism and a wholehearted commitment to second-to-none resources, Chiche felt an immediate kinship with the center he was recruited to oversee: the Ronald Goldstein Center for Implant and Esthetic Dentistry. The center uses porcelain veneers, all-ceramic crowns and implants to improve smiles with techniques ranging from minor procedures to extensive full-mouth reconstruction.
"The gift I pledged is open-ended, with the administration free to use it at their discretion," he said. "I want this gift to be part of the school, to be part of the team, to be what we're about, because I believe in our growth. The bottom line is I really believe in this institution."
Chiche directs the Oral Rehabilitation Program and holds the Thomas P. Hinman Chair of Restorative Dentistry. He is a past president of the American Academy of Esthetic Dentistry. Chiche has written and co-written several textbooks related to esthetic dentistry, including Esthetics of Anterior Fixed Prosthodontics; Smile Design: A Guide for Clinician, Ceramist, and Patient; and Essentials of Dental Ceramics: An Artistic Approach.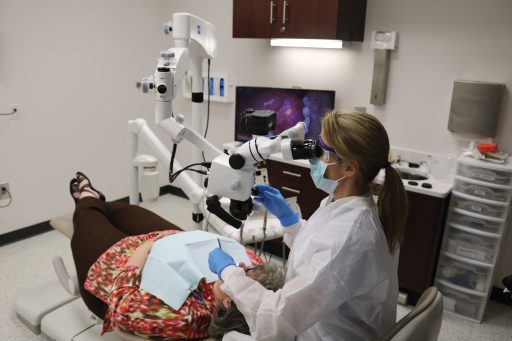 Zumax Donates Microscopes 
Zumax Medical Co., LTD, a medical instrument company that designs and manufactures diagnostic products, has donated 12 microscopes valued at more than $140,000 to the Department of Endodontics.
"These high-quality microscopes are superb," said Dr. Franklin Tay, chairman of the department. "They are very, very useful in learning particular aspects of endodontics (the dental specialty devoted to the soft inner tissue of teeth)." Tay noted that the microscopes will be used as teaching tools for students, residents and continuing-education participants.
Two of the microscopes are clinical microscopes, which are portable, and the others are tabletop models. All feature high-definition screens. The microscopes are already operational, and the gift will include installation of a three-dimensional system.
"These gifts are an invaluable addition to our teaching and clinical tools," Tay says. "We are extremely grateful for the generosity of the Zumax company."