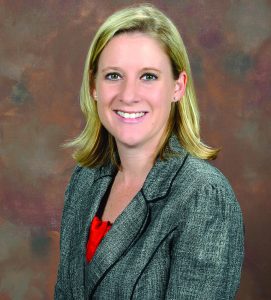 The Dental College of Georgia experienced an incalculable loss when our dear friend, Dr. Emile Fisher, died June 22 at age 96.
Words cannot begin to convey the impact this giant of a man had on our dental college and our hearts.
Dr. Fisher, one of four children born to parents who immigrated to the United States from Lebanon, had to work hard for every advantage in life. The family lacked the means for college, so after high school, he worked 80 hours a week in a shipyard to save money for tuition. His mother saved every check he brought home, putting it away for his college education.
As soon as he was financially able, he enrolled in Wake Forest University, distinguishing himself so admirably that he went on to be accepted at the Emory University School of Dentistry. Next, he completed a periodontics residency at Chicago's Northwestern University School of Dentistry, working nights to pay his expenses. His only goal was to help others.
He returned to Atlanta to start a career, joining the clinical faculties of Emory and the DCG. For more than 60 years, he served not only his patients, but provided free dental service to the indigent as well. He was a treasured volunteer and friend at Atlanta's Ben Massell Dental Clinic and a partner of the Georgia Department of Public Health's Georgia Volunteer Health Care Program, which enlists some 150 volunteer dentists to treat those who otherwise lack access to dental care.
He was generous in other ways as well. In 2005, the Georgia Dental Education Foundation, which Dr. Fisher was largely responsible for creating, was renamed in his honor. The Georgia Dental Association House of Delegates provided initial funding of $50,000. Since then, the
Dr. Emile T. Fisher Foundation for Dental Education in Georgia Inc. has enhanced dental services and access to care through quality educational opportunities while funding awards, scholarships and grants to ensure a continuous flow of qualified candidates entering the dental profession.
Will you consider memorializing Dr. Fisher by supporting scholarships for The Dental College of Georgia? Please contact me to discuss the many opportunities available to help perpetuate this stunning legacy.
"The Dental College had no greater friend than Emile Fisher. He epitomized the spirit of dentistry, and thanks to his generosity, he will continue to do so for generations to come. Our gratitude is bottomless."
— Dean Carol A. Lefebvre
"Emile Fisher was my friend, my mentor, a leader in his profession and a positive force in the lives of so many. His strong and passionate devotion to his faith and the profession of dentistry is immeasurable and will be irreplaceable. Emile's presence and his unmatched generosity will be missed but his far reaching legacy will long endure."
— Dr. Tom Mazzuckelli ('95)
"When I joined the Dental College 20 years ago, Emile Fisher was the first person I remember meeting off campus. Our first visit began a history lesson about the school and its place of prominence in the state and nation.That history lesson continued through the end of his life. Emile will always stand as a tremendous friend to our school and to me personally. My life was enriched by knowing him, and I am proud that I was able to call him my friend."
 — Dale Crail, Retired Director of Development
"I'll never forget how grateful I was to receive a Fisher Scholarship in dental school. It's the longest-running DCG scholarship, and it has helped so many students. If debt overtakes you in dental school, you'll lack options when you graduate, because money will dictate your next steps. Dr. Fisher's generosity helped relieve that pressure and broadened many people's opportunities."
— Dr. Jay Harris ('02)