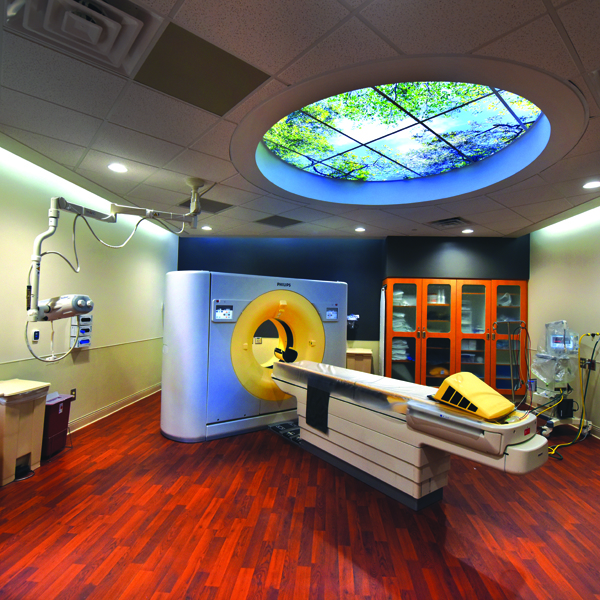 Along with magnetic resonance imaging (MRI), computed tomography (CT) was voted by physicians in 2001 as the top medical innovation of the previous 25 years, and for good reason. The CT gives physicians a quick, noninvasive look inside the body, which makes it a great way to detect a variety of diseases and conditions, and...
The federal government recently dropped the recommendation of dental flossing from their dietary guidelines. Dr. Christopher W. Cutler, ...
Flip Through Current Issue
Spotlights
They say that art imitates life. Nowhere is that more true than in movies. With machines becoming more and more intelligent and tragedies reshaping national borders, it's easy to see why we look to silver-screen heroes to answer the world's most pressing moral quandaries.

According to the Centers for Disease Control and Prevention, misuse and overuse of antibiotics is the leading cause of antibiotic resistance in bacteria. It's an alarming find, but not a very surprising one, said Dr. Jose Vazquez, chief of the Antimicrobial Stewardship service...

Dr. Sergio Bustos-Valdes laughs that, a lifetime of education notwithstanding, he felt decidedly intimidated recently during a Shakespeare course. He enrolled in the Augusta University course as one of his many retirement pursuits, thinking he had a respectable enough familiarity...

Dr. Betsy Richwine Bolton ('06) never had to wonder what she wanted to be when she grew up. She just had to look to her dad, Dr. Sam Richwine ('77), a plastic surgeon with the Aesthetic Center of Gainesville in northeast Georgia.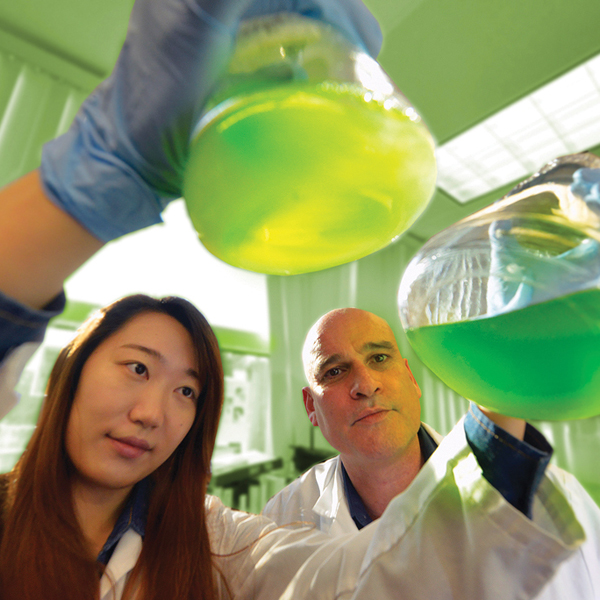 ALZHEIMER'S Dr. Erhard Bieberich has found that ceramide's positive role in the brain's early development can turn ugly in cases of Alzheimer's disease. It is a lipid likely best known for improving the look of our skin and hair. However, the ceramide studies of Dr. Erhard Bieberich are all about form and function. In a...
Bowdre Phinizy is the man behind MCG's first endowment, established in 1931. In his life as a newspaper man, Bowdre Phinizy (1871-1931), owner and ...
CLASS NOTES Dr. S. William Clark III ('79) received the Joseph P. Bailey Jr., MD, Physician Distinguished Service Award during the Medical ...
Plagenhoef ('87) Named President of the American Society of Anesthesiologists Dr. Jeffrey S. Plagenhoef, chairman of the Department of ...
This is a sub-title example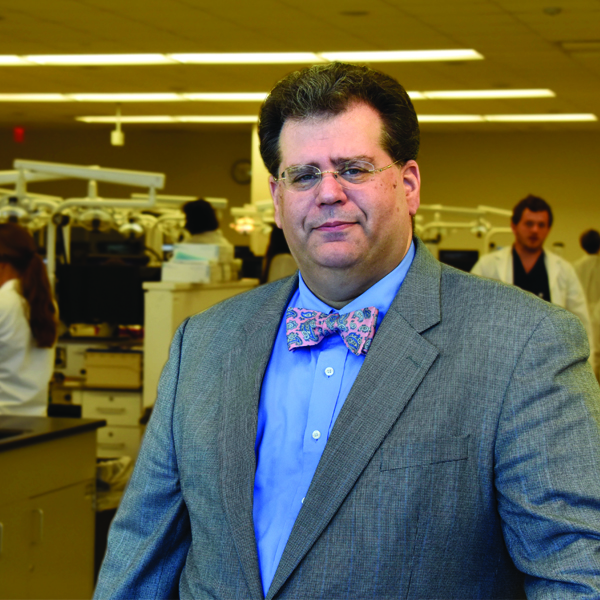 Day job: Associate Dean of Academic Affairs Secret life: Calligraphy and penmanship expert Doctors aren't typically known for their penmanship. In fact, the handwriting of doctors is a well-used punchline. The stereotype makes it doubly surprising that Dr. Joseph Vitolo, holding both DMD and PhD degrees, is a foremost expert on penmanship and calligraphy. He refers...
Dr. Donald Nelson Jr. ('02) has been named an honorable fellow of the Georgia Dental Association. He practices at Effingham Dental Associates in ...
This issue of Word of Mouth could easily be called our celebration issue. Most recently, we held an open house to celebrate the fifth anniversary of ...
It is Not About the Number HAYLEE HUMES Class of 2017 Our leader dentist's words had yet to resonate. I hoped to learn from the vast experience in ...