A tragedy brought them together. Augusta University gave them a future.
On Aug. 29, 2005, Hurricane Katrina came crashing into the Gulf Coast.
A Category 3 storm, Katrina stretched 400 miles across with sustained winds between 100 and 140 miles per hour. The wind moved almost equivalent to the speed of a passenger train and only slightly slower than a Formula One car.
The death toll climbed to nearly 2,000 people and affected approximately 40,000 square miles of the United States.
Katrina is known as one of the five deadliest hurricanes in U.S. history, and at an estimated $108 billion in damages, it is also the country's costliest natural disaster. Ever.
But this is not a story about a storm.
This is a story about a storm that played a role in bringing two people together.
A WATERSHED MOMENT
When Katrina hit, Dr. Melanie O'Meara, assistant professor of communication, was Melanie Kitchens, a doctoral student finishing up her course work at Louisiana State University.
Immediately after the storm, Melanie found herself at the Pete Maravich Assembly Center, a multipurpose sports arena that had been converted into a triage center and, to this day, the largest field hospital in United States history.
There, Melanie and her colleagues at LSU brought laptops to help people displaced by the storm contact their family members.
The students, communication studies majors, also brought their cameras with them so they could record stories for local news stations.
"We were just listening to people," Melanie said. "I think that when people are going through that kind of trauma, to have people listen to you is important."
Melanie was one of the lucky ones. A brief loss of power was the biggest direct impact Katrina had on her life.
Many of her friends didn't fare so well, however, so she invited them to stay at her apartment.
"I was living right off campus and ended up with power sooner than a lot of other people I knew," she said. "I had friends who didn't have power for weeks, so I ended up having lots of my friends in my small one-bedroom apartment. At one point, I think we had more dogs than humans."
After that emotional school year, she needed a break.
"It's one of those fundamental things that changes your life and changes the way you perceive and empathize with others," she said. "It's crazy how quickly things can be taken away from people."
She decided to return home, to Augusta, Georgia, for an extended visit.
She had no idea that her life was about to change again.
This time, for good.
CONVERSATION AND CALIFORNIA ROLLS
On a late summer evening in 2006, during that extended visit home, Melanie Kitchens and her family had dinner at a local Japanese restaurant. Melanie was in need of a relaxing evening, and dinner with her family provided that. Being in Augusta provided that.
They sat at the sushi bar where they ran into some acquaintances, Lucas O'Meara and his family.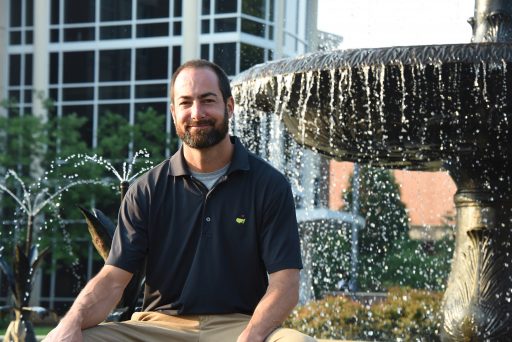 "We were sitting at the corner of the sushi bar, and Lucas' family was sitting right there as well," Melanie said. "It wasn't the first time we had seen each other, because Lucas knew my younger brother. So, we said hello in recognition of each other."
The two families awkwardly exchanged niceties. But then Melanie heard Lucas' father mention Katrina, and that's all it took to break the ice. Lucas' father worked for Georgia Power and had been stationed in Mississippi and Louisiana after the storm. Both Melanie and he were still coming to terms with what they experienced.
As dinner progressed, Melanie and Lucas spent more and more time talking to one another. In doing so, they realized they liked each other.
Before dinner was over, Lucas decided he wanted to get to know Melanie better.
"When I saw her at the sushi bar that night, we got to talking, and I thought she was a really unique person," Lucas said. "She was really intelligent and sweet."
So, after the bill was paid, he asked Melanie for her number … in front of both sets of parents.
After that, Lucas and Melanie quickly became inseparable.
"Something clicked, and it was love at first sight," Lucas said. "It's cliché, but I just had a feeling."
The two spent the rest of the summer together.
"I ended up staying in Augusta for the summer, which wasn't necessarily the plan," Melanie said. "Lucas and I spent the summer together, and at the end of the summer, Lucas decided to move to Baton Rouge."
PLANTING A SEED
After returning to Baton Rouge, Melanie began work on her dissertation.
Lucas started looking for a job.
A 2006 Augusta University graduate with a degree in sociology, Lucas quickly found a job in his field, or at least what would become his field. He began working at a neighborhood plant nursery.
Like many freshmen, when he originally enrolled at then-Augusta State University, Lucas was undecided. After completing several sociology classes, he made the decision to declare a major.
But he still hadn't quite found his passion.
However, a biology elective and Dr. Charlotte Christy, associate professor of biology, would change that.
"Right before I graduated, I happened to take a plant biology class to finish up a biology minor," Lucas said. "I loved it. I thought it was fun, and I loved working with plants. I grew up hunting, hiking and camping. I felt like working with plants was the perfect combination of working with nature and doing construction with nature."
It was this class, and more importantly, Christy, that changed Lucas' career trajectory.
"She seemed like she was really enthralled with what she did," Lucas said "I think that's contagious. When you have a student who has a sliver of interest that is genuine, having a teacher who really does care about what she does and really has a passion for it makes all the difference in the world."
One particular project still stands out, to both student and teacher: a project involving overcoming seed dormancy with pepper seeds.
"After 10 years, many students blur together, but Lucas still stands out," Christy said. "He had been making hybrids among different peppers, and he came back with one plant that he was sure was a hybrid. He was right. He had successfully crossed two species of sweet and hot peppers. We were able to confirm that he created a perfect hybrid."
To this day, Christy continues to share the story about Lucas' hybrid pepper with her students.
"He was someone who had taken my class and then did work on his own," she said. "It's great when you see something click with a student. Lucas found something he wanted to do, and that makes students memorable."
The pepper project is no less memorable to Lucas.
"When I started voicing an interest in horticulture, Dr. Christy knew I loved spicy food and peppers, so she suggested the experiment involving peppers and overcoming seed dormancy," Lucas said. "She found a way to really appeal to me with horticulture. She tailored it to me. I think that really helped in solidifying my interest and passion in working with plants."
Though he graduated with a sociology degree, when he arrived in Baton Rouge, he began following his new passion.
Later, after Melanie received her doctorate, the couple returned to Georgia where Lucas received a bachelor's and master's degree in horticulture.
It was Lucas O'Meara's second life-changing move in less than a year, but it wouldn't be his last.
BUILDING A FUTURE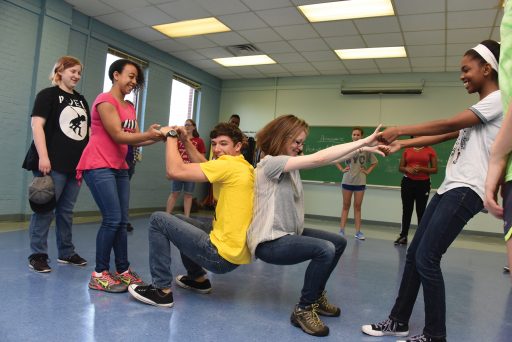 Within the first year of his and Melanie's relationship, Lucas made another bold move.
He bought an engagement ring.
It was an antique-style ring. Something unique. It was a ring Lucas knew Melanie would love.
The only catch?
He wasn't quite ready to propose.
But he held on to the ring, and almost two years later, when the timing was finally right, Lucas began planning the perfect proposal. He thought everything would go seamlessly.
Melanie's grandparents had a cabin in the North Carolina mountains, where Melanie and her family had gone over the years to hike and camp, and in recent years, Lucas often joined them.
Lucas' plan was to unpack the car once he and Melanie arrived at the cabin. Then he would find an excuse to leave the cabin in order to go to an overlook down the road. Lucas was going to light candles and put them all over the bench at the overlook. He and Melanie would then take the dogs for a walk and come around the corner to a candlelit bench and a beautiful view.
It was the perfect plan. In theory.
"I thought it would be romantic, but for whatever reason, Melanie was exhausted and didn't want me to leave, regardless of whatever excuse I was giving her," Lucas said. "She wasn't buying it."
Melanie was tired. It had been a long drive to the mountains. All she wanted to do was walk her dogs and rest. That posed a problem for Lucas.
"I was like, 'Crap! My big plan is not working out!'" Lucas remembers. "I'm sweating, trying to figure out how to do it. I'm just thinking, 'This is not going to work out how
I thought.'"
Lucas suggested walking the dogs around the lake, hoping to direct Melanie to a hillside at the other end of the lake, but that plan didn't work either.
"We got halfway up the hill, and she was like, 'I'm tired, let's go,'" Lucas said. "She was not cooperating in any way, shape or form for my big plan."
The night was almost over. For Lucas, it was now or never.
"I was fumbling trying to get the ring out," he said. "I dropped the dog toy in my hand, and I was like, 'I'll get on one knee when I get the toy.' But we bent down to pick up the toy at the same time."
Like a comic scene out of a movie, Lucas and Melanie hit heads.
"I remember thinking, 'It can't get any worse than this,'" Lucas said. "So, I pulled the ring out and proposed."
Melanie said yes.
CURTAIN CALL
Melanie and Lucas O'Meara have now been married for a little over six years.
They have a 2-year-old son and a newborn daughter. Their careers have brought them back to Augusta.
And thanks to the seed planted in Christy's biology class, Lucas works as a horticulturist at the Augusta National.
He works in the nursery department and is responsible for maintaining the grounds, with the exception of the course itself. His main focus is on the ornamental plants and trees.
"I love it," Lucas said. "It's hard work, and that's the type of work I enjoy the most. I like staying busy and being exhausted at the end of the day."
Part of his enjoyment comes from the unique challenges that come with working at the Augusta National.
"I think one of the greatest things about working at the Augusta National is that I get to do things that a majority of people in the horticulture field don't get to do," he said. "The scope of the projects we work on and the size of the material we move is really amazing. Even people who are in the business of moving trees rarely move the size trees we've been moving over the last few months."
As for Melanie, she now works as a professor in the Communication Department of Augusta University's Katherine Reese Pamplin College of Arts, Humanities & Social Sciences. There, she guides the next generation of students and actors toward new opportunities in their field. It is a strong fit, especially now that she has one more reason to love Augusta.
"I love my job," she said. "I'm very happy. It's been nice to be back home and feel like I'm giving back to the community that raised me."
Though the circumstances that brought them together couldn't have been worse, today, the O'Mearas can't help but remember the fall of 2005 with a certain fondness. It seems almost silly, focusing on the bright spots in the wake of such a tragedy. But as anyone who lived through Katrina will tell you, that's the truth about storms.
When the rains come, you build back stronger. You push forward, and in so doing, you find your happiness.
For the O'Mearas, that lesson was not learned in Baton Rouge, but in Augusta.
And for all their trouble, they couldn't be any happier.
A Grateful Performance
On Thursday, Sept. 15, 2005, President George W. Bush stood in Jackson Square in New Orleans' French Quarter. There, he addressed the American people, particularly residents of New Orleans and the surrounding areas affected by Hurricane Katrina.
"Across the Gulf Coast, among people who have lost much and suffered much and given to the limit of their power, we are seeing that same spirit," he said. "A core of strength that survives all hurt, a faith in God no storm can take away and a powerful American determination to clear the ruins and build better than before."
This statement perfectly describes one Augusta University student, Shadan Johnson.
On track to graduate from Xavier University of Louisiana in the spring of 2006, Johnson was one of thousands whose life was forever changed by Katrina. In the wake of the storm, she fled New Orleans for Atlanta and eventually ended up in Augusta. Johnson found a job and reenrolled in college at Augusta.
"I was working 40 hours a week and taking 17 hours of class," she said. "I would get off work at 7 a.m., brush my teeth and go to class. I would return home at 3 p.m., sleep and then leave for work."
Despite the challenges life presented her, Johnson continued to persevere.
In spring of 2016, Johnson enrolled in Dr. Melanie O'Meara's performance studies class.
Under O'Meara's tutelage, Johnson wrote three poems and combined them into a single performance piece.
"Each poem I wrote, I wrote about what I was going through at that particular time," Johnson said. "I spoke about my life and the journey I've gone through from Katrina up until now to complete my degree."
Johnson performed her piece at Alumni Weekend. She credits the performance to O'Meara and her fellow classmates.
"Dr. O'Meara found something in me that I always knew I had, but she awakened it for me," Johnson said. "I didn't have the confidence I needed for the performance, and she helped me with that. My story is a story of perseverance. No matter what you're going through you can come out of it and be successful. I owe my performance to God, my family, friends, Dr. O'Meara and my classmates. They gave me strength and encouragement to perform my piece and persevere."
Johnson will graduate in December. She plans to continue her education and enroll in a master's program at the Hull College of Business at Augusta.
After Katrina, with hard work and determination, Johnson cleared the ruins of her life and built herself back better than before.
Perhaps surprisingly, Johnson said she's become grateful for the impact Katrina had on her life.
"A lot of people would think it would impact your life negatively, but it also impacted my life positively," she said. "I was able to go to school and buy my first car. Anything you go through, any negative can be turned into a positive. It's made me more aware of things. I don't take life for granted."