What a joyous year we've had at The Dental College of Georgia!
The celebration of our 50th anniversary was simply unforgettable. I noted in the cover story (page 14) that nothing is more fulfilling than watching students go out into the world and create their own legacies, and having so many of these former students in one place at one time was gratifying beyond measure. I will always cherish the time I spent with each and every one of you.
And more great news: Our Commission on Dental Accreditation site visit took place in March, and we earned a sterling report! Associate Dean Joseph Vitolo oversaw a painstaking preparation period involving virtually all of our faculty and staff at some point or another, and this hard work was well-rewarded and much appreciated. Our full accreditation for another seven years is a testament to the dedication, commitment and heartfelt devotion of every member of the DCG family.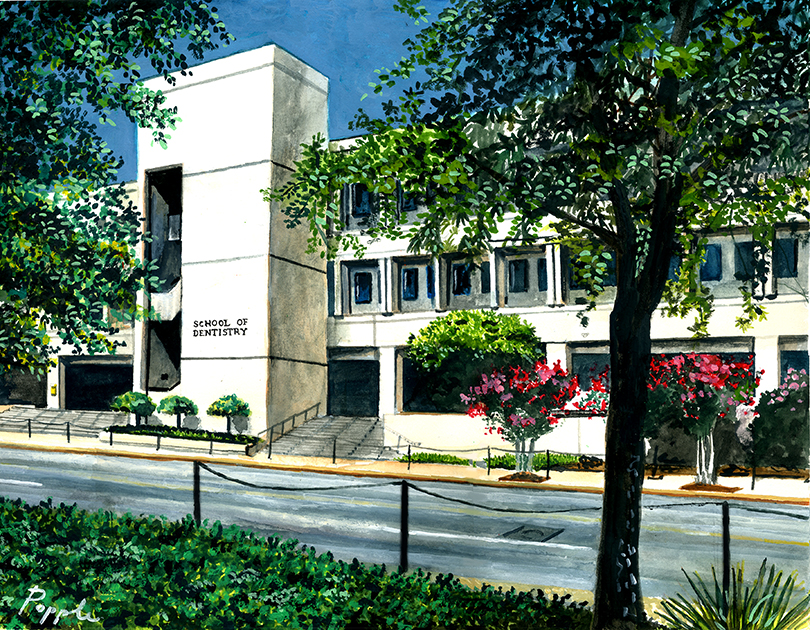 The report was particularly satisfying in light of the many changes we've recently overseen, mostly notably transitioning from a three-semester to two-semester curriculum. This is no small feat — so many challenges abounded! — yet the first year of our transition has gone very well. We invite you to read more on page 44.
In light of all this breaking news, it can be easy to lose sight of the day-to-day achievements that unfold in our college. Yet these small details are our lifeblood, and their rewards are innumerable.
From a student's victory on a tough exam to a faculty member's satisfaction in donating services to a needy citizen, the heart of this institution is always on display. Consider, for example, one of our students, Michelle Lonati.
Her recent battle with cancer — a battle fought with her DCG family supporting her every step of the way — is a shining example of the atmosphere we have cultivated at The DCG since our founding 50 years ago.
Yes, 50 years — a milestone we have been so proud and privileged to commemorate.
Best of all? We're just getting started.