Athletics Makes National Splash

Someone forgot to tell the Jags that fame is supposed to last 15 minutes.
In a stellar year across multiple sports, the GRU Augusta Jaguars have earned more than their share of the national spotlight.
In February, the men's basketball squad hit the national airwaves via the CBS Sports Network, as their Military Appreciation Day game broadcast into millions of homes. Fort Gordon soldiers packed the stands; 40 new soldiers were sworn in on the main floor; and that was just the beginning as Homecoming festivities and Senior Day kept fans in Christenberry Fieldhouse and across the nation tuned in to a 71-61 victory — that was never in doubt, it's worth adding.
"As the front porch of the university, we were very proud of the national exposure afforded through the CBS Sports Network and being viewed in over 100 million households," Athletic Director Clint Bryant said. "Our participation in the NCAA Division II Military Pilot Program, along with Ft. Gordon and the Peach Belt Conference, has highlighted our relationship as a national model of best practices and is in line with our institutional mission and vision."
NCAA Tournament appearances by volleyball, men's hoops, softball, men's golf, women's golf, women's tennis, and men's tennis have kept the name "Georgia Regents" on many a postseason bracket, though in different ways.
[su_pullquote align="right"]NCAA Tournament appearances in multiple sports have kept "Georgia Regents" on many a postseason bracket.[/su_pullquote]
The volleyball squad took preseason expectations and shredded them, as well as many conference foes, en route to their first-ever NCAA Tournament. Meanwhile, the men's golf team waltzed their way to a Mid-Eastern Athletic Conference championship as an associate member to guarantee their 19th postseason bid, while men's hoops added their 11th in program history.
Softball built on its youth in a big way, blitzing their way up the regional rankings as high as third for their fifth appearance in the past seven seasons, and both tennis teams continued to hold serve in the Intercollegiate Tennis Association's top 50 as they battled against other highly ranked squads.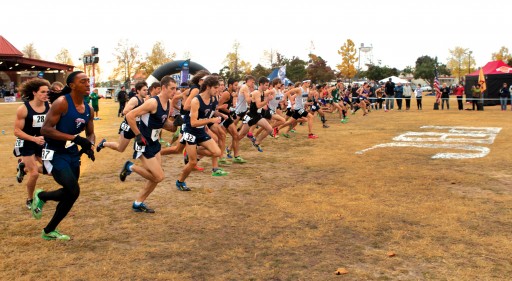 Teams claimed many top-25 rankings, from men's track and field to women's golf, continuing the tradition of top-tier performance in one of Division II's toughest conferences.  "We are extremely proud of our student-athletes and their ability to represent us at the national championship level," said Bryant. "This says a lot about the ability of our coaches, student-athletes, and support staff."
Alumni also made names for themselves: Patrick Reed continues to tear it up on the PGA Tour, winning the Hyundai Tournament of Champions and notching his first top-25 finish in a major at Augusta National with a tie for 22nd. Multiple former Jaguars dot the European Tour, from Jake Amos to Scott Jamieson to James Heath, and Natalie Wille topped the Nordea Tour's standings at season's end and hopes it will eventually launch her to the Ladies' European Tour.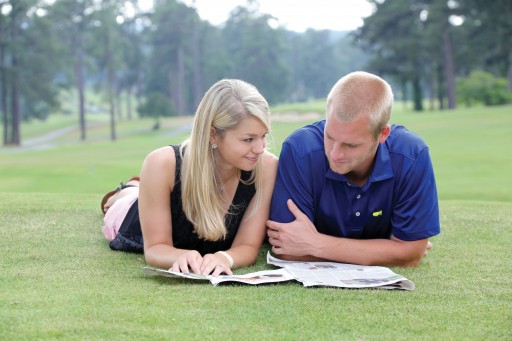 Athletics staff made headlines, too. Assistant cross-country coach Pardon Ndhlovu won the OUC Orlando Half Marathon and GRU Augusta Half Marathon and qualified for the 2016 Rio Olympic Games with his time in the Chevron Houston Marathon, to continue his pursuit of a childhood dream.  Even the Athletics Media Relations Director got in on the act, as Taylor Lamb's proposal at Augusta National's Amen Corner exploded on social media, grabbing headlines from USA Today and earning "total boss" status in pieces from Golf Channel and Golf Digest.
From the fields to your Facebook feed, GRU has been there in the past 12 months. And the athletics department isn't apologizing for being greedy with the national spotlight.
#SorryNotSorry