>1960s
Dr. Phil Gingrey (MD '69) recently joined Drinker Biddle & Reath LLP as a senior advisor, and Gov. Nathan Deal appointed him to the Board of Governors of the George L. Smith II Georgia World Congress Center Authority.
>1970s 
Michael W. Christensen (BA, History '78) is the Media/Public Information Manager at Mississippi State Hospital in Whitfield, Mississippi.
Dr. Virginia Dare Domico (BSN '76) was appointed to the Georgia State Board of Nursing Home Administrators by Gov. Nathan Deal.
Dr. Patrick J. Scannon (MD '76) is founder, Executive Vice President, Chief Scientific Officer, and a member of the Board of Directors of XOMA, a late-stage biotechnology company headquartered in Berkeley, California.
>1980s
Dr. Stephen Wilson (MD '88) has joined Pleasant Valley Surgical Associates in Point Pleasant, West Virginia. Wilson is also an associate professor at Marshall University Joan C. Edwards School of Medicine Department of Surgery and is a board-certified general surgeon.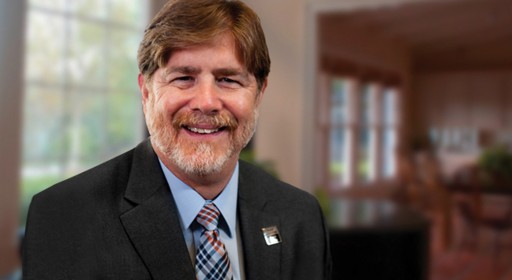 >1990s
Dr. William Barclay Boling (MD '93) and Stephen Wallace Tomlinson (MBA '93) were married Oct. 2, 2013, in Central Park, New York City. Boling works with an Atlanta-based, nonprofit hospital and specializes in inpatient medicine care. Tomlinson is retired from the executive department of Norfolk Southern Railroad.
Dr. Arthur Constantine (MFRI '93) shared insights on the link between physical health and spiritual well-being from his new inspirational book, "It's Always the Heart," at Riverside Christian Academy in Fayetteville, Tennessee. In the book, he relates stories of patients encountered over more than 25 years as a cardiologist.
Dr. Ann Contrucci (MD '93) has joined Cobb & Douglas Public Health in Marietta, Georgia, as a pediatrician. Contrucci frequently appears as a medical expert on HLN's "Nancy Grace."
Ethlyn McQueen Gibson (MSN '97) was elected to the Williamsburg Health Foundation Board in December. Gibson is currently the Clinical Performance Manager for the Riverside Health System's Program of All-Inclusive Care for the Elderly (PACE) in southeastern Virginia.
Dr. Christopher Greene (MD '93) is Medical Director at ClearRiver Health, a new, locally based, not-for-profit health plan for Medicare beneficiaries located in Chattanooga, Tennessee, where he will help lead development and growth.
Dr. Cathy Hatcher (PhD '98) was featured in Inside Higher Ed's "Academic Minute" to discuss her research on the formation of blood vessels at the embryonic stage to help understand congenital heart defects. Hatcher is an assistant professor in the Department of Bio-Medical Sciences at Philadelphia College of Osteopathic Medicine.
Linda Kolmar (BS, Physician Assistant Studies '92) is Facility Lead Physician Assistant at the Charlie Norwood VA Medical Center in Augusta, Georgia.
>2000s
Dr. Judy Glaser (BSN '93; DNP '08) received the Distinguished Alumnus Award from The Carl Sandburg College Foundation and Alumni Association. Glaser is an assistant professor in Biobehavioral Nursing at Georgia Regents University.
Dr. Shelle Glover (MD '09) joined the Floyd Primary Care Network in Cedartown, Georgia. Before coming to Floyd, Glover was a family physician and medical director at Emanuel Medical Group in Patterson, California. She has traveled the world — from Ghana to Peru, Zambia to India, North Carolina to South Africa — to provide education and health care.
Edward Murray (BA '07) is Director of Admissions for Reformed Theological Seminary Global and RTS New York City. Murray completed his Master of Divinity degree at RTS Charlotte in May.
Dr. Shatul L. Parikh (MD '03), Vice President of Northwest ENT and Allergy Center in Atlanta, Georgia, was part of a team of board-certified otolaryngologists who launched a responsive design website to inform potential sinus surgery patients about ear, nose, and throat ailments and the treatments available to cure them.
Stacy Marie Roberts (BA, Marketing '06) released a children's book, "Boomer, Be Nice," that addresses bullying and teaches kindness.
Diana Thompson (BA, Music '07), a coloratura soprano, starred in a performance of American opera and musical theater titled "The American Scene" and was guest clinician for a vocal master class at GRU's Maxwell Theatre. Thompson owns a teaching studio and performs in productions throughout the region and beyond.
Patricia Zurita (BA, Communications '04) is Associate Director of Communications at Whittier College in Whittier, California, where she oversees media relations, public relations, and content creation for the liberal arts college.
>2010s 
Brandon Ball (BA, Communications '14; BA, Music '15), a tenor, was one of the three winners of the GRU Department of Music 2015 Concerto Competition and the recipient of the Lucie Ruziaka Award for most outstanding vocal student.
Samantha Borders (BA, History '11)
visited GRU on behalf of the Anthropology Student Union to discuss her time in the Middle East with a presentation called "Rethinking Normal — Challenges & Discoveries in Middle Eastern Fieldwork."
Jessica Brown (BA, Communications '14) is Resource Coordinator for Hope House in Augusta, Georgia, a residential rehabilitation program for women suffering from substance abuse.
Clarissa Chavez (BA, Communications '14) is a marketing coordinator for Georgia Regents University's Division of Communications and Marketing.
Courtney Davis (BS, Biology '13) and Cornelius Sturgis Jr. (BBA '10) were married June 14. Davis, who earned her master's degree in May from Auburn University, accepted a position as Admissions Recruiter at Clayton State University in metro Atlanta.
Kayla King (BA, Communications '14) co-presented research on "Helping Hands, Incorporated: An Analysis of Organizational Structure" at the American Society for Public Administration Georgia Chapter Academic Conference at the University of West Georgia in March.
Dr. Zachary Klaassen (MFRI '14) was lead author of the study "Suicide risk increased in older, white males with advanced bladder cancer," one of the first assessments of the risk of suicide in this demographic.
Macy Knowles (BA, History '14) and Daniel Rice are engaged to be married July 4, 2016, in Augusta, Georgia. Knowles is an admissions recruiter for Georgia Regents University.
Eryka Menzies (BA, Communications '13) is a staffing specialist for MAU Workforce Solutions in Augusta, Georgia.
Dr. Clay McCollum (DPT '11), a physical therapist with Floyd Physical Therapy & Rehab in Rome, Georgia, has earned a Sports Certified Specialist designation. McCollum is one of only 28 specialists in the state.
Dr. Erin Meeks (MD '11) completed her residency in the Floyd Family Medicine Residency Program and joined the family medicine team at Emory Clark Holder Clinic in LaGrange, Georgia.
Isis Nezbeth (BA, Communications '13) released a book, "Instant Coffee: A Collection of Articles on Life as a Twentysomething," available for purchase on Amazon.com.
Raven Norris (BA, Communications '14) is Regional Marketing Manager for Hull Storey Gibson Companies LLC, a retail real estate acquisition, management, and development company headquartered in Augusta, Georgia.
J. Ashley Panter (BA, Communications '12), Marketing Manager at the UGA Small Business Development Center, spoke to students about creating a digital resume during the Hull College of Business "Marketing Major Week 2015."
Carissa Parrish (BSEd '11) and Travis Keels (BA, Communications '13) are engaged to be married. Keels proposed on April 12, Parish's birthday.
Tierney Elizabeth Rollins (MSN '12) and E. Perry Hall Jr. (MBA '11) were married Oct. 18, 2014, in Augusta, Georgia. Tierney is a registered nurse at University Hospital and Perry is Accounting Manager at United Brokerage Company.
Jessica Seigler (BA, Communications '11) is the Children's Miracle Network Coordinator for Georgia Regents University.
Jacob Thigpen (BA, Communications '14) is Contributing Editor for Bloguin, an information and entertainment sports website.
Dr. Ruby Truong (DDS '14) is a new partner at A Confident Smile in Thomasville, Georgia.
Stephen Zang (BS, Radiologic Sciences '12) and Rebecca Lauren Hightower were married Oct. 11, 2014, at Cope Baptist Church in Cope, South Carolina.
Artavia Zeigler (BA, Psychology '13) is an admissions/recruitment specialist at Augusta Technical College