NFL star enlivens 'Give Kids a Smile' Day
It's not every day that kids get a pep talk about oral hygiene from a Super Bowl champion.
But that's exactly what was in store for the 83 Augusta-area children who visited the DCG on Feb. 2 for the college's annual participation in Give Kids a Smile Day.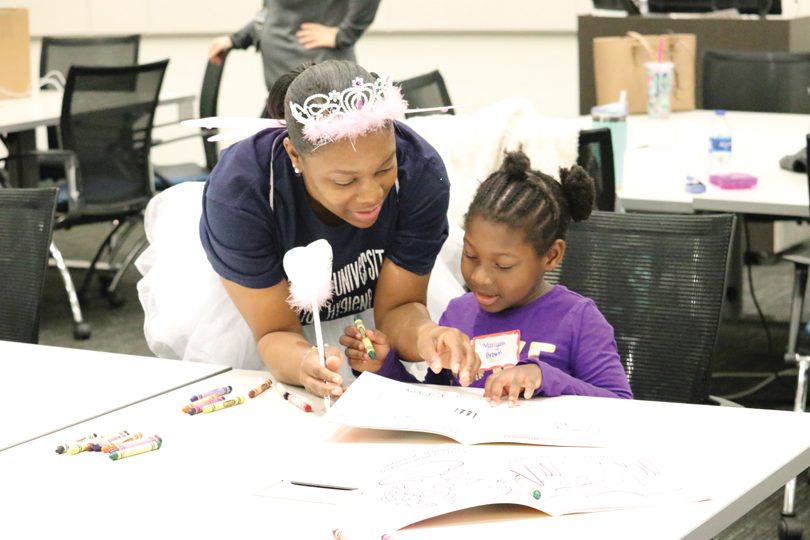 The event, sponsored by the American Dental Association, takes place in dental schools and practices nationwide on the first Friday in February to treat medically underserved children and highlight the importance of access to quality dental care. This year, the DCG bused in children from Monte Sano Elementary School and New Holland Mennonite School, providing treatment and referrals along with a liberal dose of fun.
A highlight was the participation of Augusta's own Deon Grant, a T.W. Josey High School alumnus, who played 12 seasons in the National Football League and won a Super Bowl ring with the New York Giants in 2012. He was on hand to urge the children to brush, floss and avoid sugary snacks. He also counseled them about bullying.
"The kids had a blast and loved Deon," says Jennifer VanCise, administrative assistant in the Department of Pediatric Dentistry, who organized the event. Kandyce A'See, assistant professor in the Department of Dental Hygiene, arranged for his participation.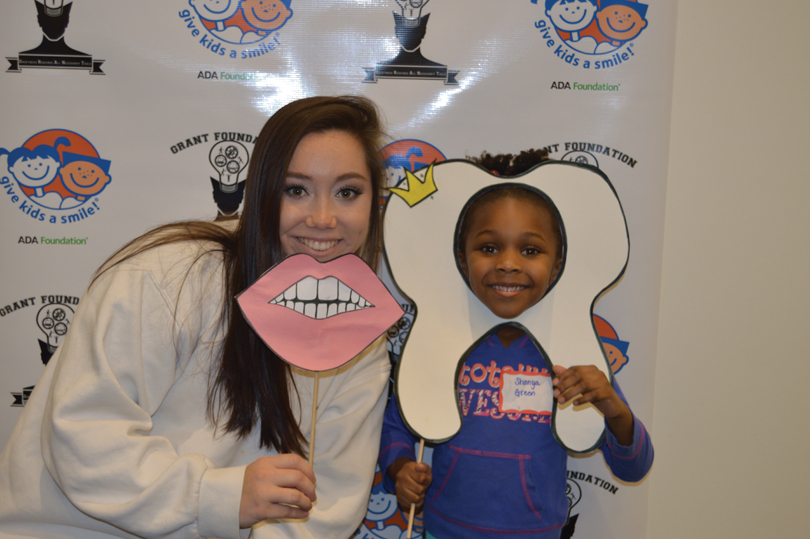 But the star power was only part of the appeal. The faculty, students and volunteers who provided the treatment received a world of smiles in appreciation for their efforts.
"The teachers and parents could not stop thanking me," says VanCise. "I heard compliment after compliment."
For more information about the event, visit www.adafoundation.org and click on Give Kids a Smile.