Patients with psoriasis have reported that glycerin, an inexpensive, harmless, slightly sweet liquid high on the list of ingredients in many skin lotions, is effective at combatting their psoriasis and now scientists have objective evidence to support their reports.
They found that whether applied topically or ingested in drinking water,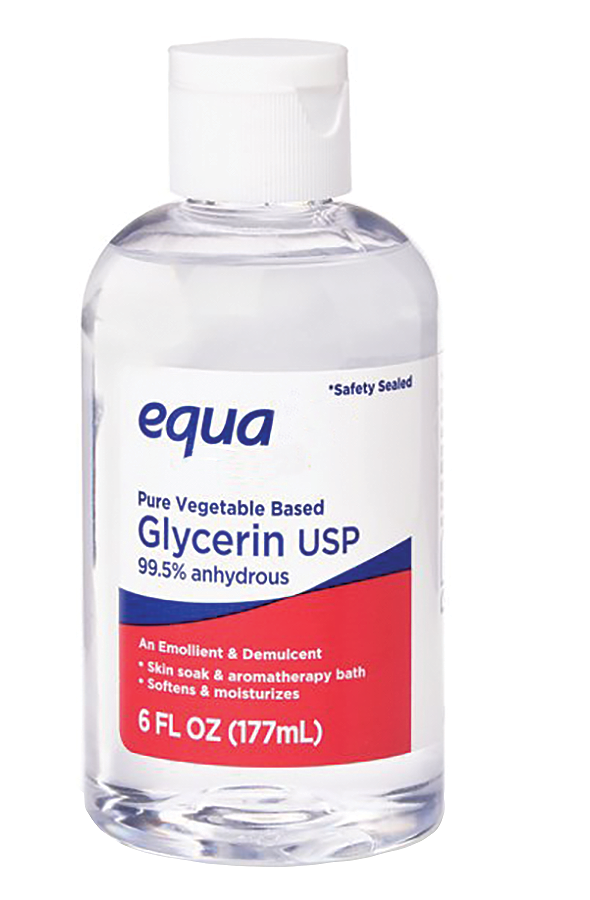 glycerin, or glycerol, helps calm the classic scaly, red, raised and itchy patches in their psoriasis model, Dr. Wendy Bollag, cell physiologist and skin researcher at MCG and the Charlie Norwood VA Medical Center and her colleagues report in the International Journal of Molecular Sciences.
Topically, glycerin is known to have a soothing, emollient effect. But another key part of its magic, which Bollag has helped delineate over the last 20 years, is its conversion to the lipid, or fat, phosphatidylglycerol, which ultimately regulates the function of keratinocytes, our major skin cell type, and suppresses inflammation in the skin.
Glycerin gets into the skin through avenues like aquaporin-3, a channel expressed in skin cells, and the MCG scientists have shown that once inside, aquaporin 3 funnels glycerin to phospholipase-D-2, an enzyme that converts fats in the external cell membrane into cell signals, ultimately converting glycerin to phosphatidylglycerol.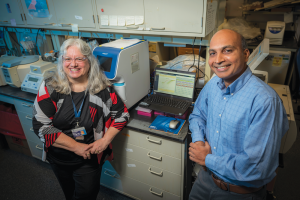 For the new study, mice either drank the sweet natural alcohol or the scientists applied it topically. Either way, glycerin helped reduce development of the characteristic skin lesions, the scientists report, a finding which helps underline that glycerin works in more than one way to improve the skin condition.
Externally, glycerin showed its action as an emollient because even in mice missing phospholipase-D-2, it was beneficial. Additionally, topically it appears to compete with hydrogen peroxide for space inside the aquaporin 3 channel. Hydrogen peroxide is commonly known as a mild antiseptic but we produce it as well and at low levels it's a cell signaling molecule. But at high levels, hydrogen peroxide produces destructive oxidative stress, which can actually cause psoriasis.
The scientists found that topical glycerin reduced the levels of hydrogen peroxide entering skin cells. When they added glycerin and hydrogen peroxide at the same time directly to skin cells, they found that glycerin protected against the oxidative stress from hydrogen peroxide.Psoriasis On the other hand, when glycerin was ingested by the mice missing the phospholipase-D-2, which converts fats or lipids in a cell's membrane to signals, it simply did not work, Bollag says, which confirmed their earlier findings that internally anyway, glycerin pairs with the enzyme to produce the signal essential to skin cell maturation.
While its exact cause is unclear, psoriasis is an immune-mediated condition and patients have higher levels of inflammation, as well as too many skin cells being produced then maturing abnormally. The heightened inflammation also puts them at increased risk for problems like heart disease.