Two alumni who embarked on a difficult but highly fulfilling path over 46 years ago have made it their mission to ease the journey for those who follow in their footsteps.
"I have to smile, because it was not easy," says Dr. James L. Orrington of his distinction as one of the first two African-Americans admitted to the DCG. But challenges notwithstanding, he and his classmate, Dr. Matthew McRae Jr., were determined not only to break color barriers, but to fulfill their lifelong dream of a health care career.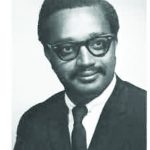 "I decided to become a dentist because of my love for biology and math," Orrington says. "In placing the two together, I came up with dentistry."
The DCG made it possible for Orrington and McRae to launch their dreams, and they have been paying it forward ever since. In 1994, they established the McRae/Orrington Scholarship to ease the financial burden of deserving DCG students.
"The scholarship was established to note that two African-American students had received a chance to enter a dental school in Georgia," says Orrington, noting his desire to simultaneously honor the milestone and increase the momentum from that point forward.
"We have selected two students annually to receive the scholarship since its establishment," says Dean Carol A. Lefebvre. "But rest assured that the entire DCG community benefits from the vision and generosity of these groundbreaking pioneers. Their commitment to diversity and inclusion is reflected in every component of our mission. We are tremendously proud of these amazing alumni and the incredible careers they have created."
McRae, who earned an undergraduate degree from Fort Valley State University, oversees the McRae Family Dental Practice in Athens, Georgia. He is a fellow of the Academy of General Dentistry and obtained mastership in the Academy of General Dentistry. McRae continually refines his skills, including completing courses at the Pankey Institute and Sterling Management. Says McRae, "A dentist who continues his education becomes an expert."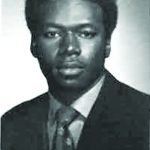 Orrington began selling copies of Ebony Magazine at age 5 in his native Macon, Georgia, then supplemented the income with a paper route to fund his clothes and school supplies. He served four years in the U.S. Air Force after graduating from high school, then earned a biology degree from Tuskegee Institute (now Tuskegee University) before completing his dental degree. He had a private practice in Chicago for over 43 years. He has provided free dental service during Martin Luther King Jr. celebrations and founded the Orrington Institute to mentor and serve urban adolescents. "My vision is to ensure all children will be truly successful," he says.